page contents
Students/Parents: If you have any questions or concerns, please reach out to me at jwerneke@wtschools.org.
Parents: You can also reach me at (908) 876-3434 x2337.
Students: You can request an in-person or virtual meeting by clicking on this form.
Please access the link below to view available mental health, academic, and family support in our area:
Random Act of Kindness Week at LVMS
February 16-19, 2021
Students viewed a virtual presentation during
Random Act of Kindness Week promoting positive school climate and support of others.
Thank you to the PTA for donating this presentation!
About the presenter:
Matt Wilhelm is a BMX Flatland rider and motivational speaker. He is known for his fast spinning and aggressive riding style. He is a three-time X Games Medalist, World Championship Silver Medalist, two-time United States National Champion, and Guinness World Record Holder. Among other television appearances Matt advanced to the semi-finals on America's Got Talent. He also won America's Got Talent YouTube Competition, and won FOX TV's 30 Seconds to Fame. Wilhelm is also a motivational speaker and performs at over 300 schools per year. He was featured in the award winning documentary Stop Bullying: Speak UP with President Obama.
COLLEGE DAY AT LVMS!
Tuesday, 11/24 & Wednesday 11/25
Students can join their teachers in wearing college apparel to school or your favorite college colors!
*Be on the lookout on Monday, 11/23 for an email from your School Counselors to find out out you can be entered into a raffle to win a prize!!
LVMS celebrates
OCTOBER AWARENESS WEEKS 2020
Week of Respect 10/5-10/9
**WEAR BLUE on TUESDAY & WEDNESDAY to show your support and STOMP OUT BULLYING!**
Violence Awareness Week 10/19-10/23
**WEAR PURPLE to show your support of healthy relationships!**
Red Ribbon Week 10/23-10/31
Monday 10/26 - "Pledge To Be Drug Free!" Wear RED to kick off the week
Tuesday 10/27- "Friends help Friends make good choices!"
TWIN TUESDAY, Dress the same as a friend
Wednesday 10/28 - "LVMS chooses to be Drug Free!
Show your school spirit, dress in your LVMS gear or school colors
Thursday 10/29- "Lei off drugs!" Wear your Hawaiian gear!
Friday 10/30- "Hocus Pocus,
Drugs are not our Focus"
Wear a school appropriate COSTUME to school (No halloween masks or weapons)
*Click the October at LVMS tab for more info!
Oncourse Connect Grade Portal
Please make sure your Oncourse Connect (www.oncourseconnect.com) account is set up so that you may receive school related information, report cards, and forms. If you have difficulty accessing Oncourse Connect due to username or password issues, please email Mrs. Werneke at LVMS (jwerneke@wtshools.org) or Mrs. Conicelli at the Board of Education Office (cconicelli@wtschools.org).
Please visit
for new student information, videos, & a virtual tour of the school building.
-----------------------------------------------------------------------------------------------------------------------------------
"Talking to Children About COVID 19 (Coronavirus): A Parent Resource"
https://www.nasponline.org/resources-and-publications/resources-and-podcasts/school-climate-safety-and-crisis/health-crisis-resources/talking-to-children-about-covid-19-(coronavirus)-a-parent-resource
"Help your family to de-stress during coronavirus uncertainty"
www.commonsensemedia.org/blog/help-your-family-de-stress-during-coronavirus-uncertainty

----------------------------------------------------------------------------------------------------------------------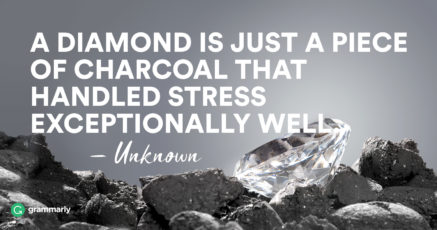 The Long Valley Middle School Counseling Program promotes a positive school climate and supports student success through a developmental child-centered approach.

Our mission as school counselors is to provide a comprehensive guidance program that will assist all students in acquiring the skills, knowledge and attitudes needed to be successful students, responsible and productive citizens, and become lifelong learners. The program provides an atmosphere in which the dignity, culture, and social/emotional needs of every student are valued and one in which mutual respect and individuality are practiced.