page contents
Welcome incoming 6th grade students & parents!
As we prepare to welcome your class to LVMS, please visit
for new student information, videos, & a virtual tour of the school building.
Thank you to our 8th grade Peer Leaders!
We are grateful for all of your assistance with 6th grade orientations, summer walk-throughs and with this school year's spirit activities.
Thanks for doing your part to make LVMS such a great place to be!
School Closure Information from your Counseling Department:
(Effective March 17th-June 15th)
Understanding that the closure of schools doesn't eliminate the support our students need from counselors, our guidance team will be available (via email/Google hangout) during school hours (9am - 2pm). Appointments may be made by email to live chat with your grade level counselor via Google hangout messenger. In addition, the REACH meeting scheduled for April 7, 2020 with 8th grade students has been canceled.
Mrs. Werneke, Grade 8: jwerneke@wtschools.org
"Talking to Children About COVID 19 (Coronavirus): A Parent Resource"
https://www.nasponline.org/resources-and-publications/resources-and-podcasts/school-climate-safety-and-crisis/health-crisis-resources/talking-to-children-about-covid-19-(coronavirus)-a-parent-resource
"Help your family to de-stress during coronavirus uncertainty"
www.commonsensemedia.org/blog/help-your-family-de-stress-during-coronavirus-uncertainty

Feeling Stressed? Need a break?
Check out the tab on the left "Managing Stress...Relaxation Techniques"!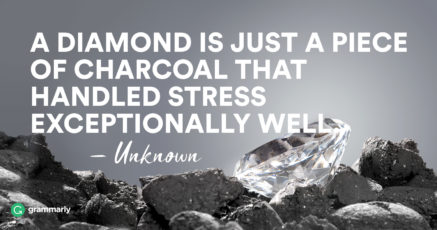 See below for important future dates regarding the Class of 2020's high school transition:
Dates to Remember- Class of 2020.docx

College and Career Day 2019
LVMS celebrates
OCTOBER AWARENESS WEEKS 2019
Week of Respect 10/7-10/11-19
Violence Awareness Week 10/21-10/24
Red Ribbon Week 10/28-11/1
*Click the October at LVMS tab for more info!
Stick it to Cancer 2019
LVMS raised $225.25 to donate to St. Jude Children's Hospital by taping Mr. Ference and Ms. Miller to the wall!
Helpful references and articles:
Reframing Anxiety & Building Resilience in Girls
https://www.kqed.org/mindshift/52994/how-to-help-teenage-girls-reframe-anxiety-and-strengthen-resilience
Be in the know! Click below to view updated social media information:
Technology letter to parents.pdf
Go to the Technology tab on the left to learn more about what users SHOULD KNOW about SNAP MAP and Tellonym App.
Seeking to bring more awareness to your daily routine, improve academic performance/cognitive functioning, and/or simply just be happy? Click below to read about ways to practice mindfulness and start today!
Mindfulness for Children (and adults too!).pdf
The Long Valley Middle School Counseling Program promotes a positive school climate and supports student success through a developmental child-centered approach.

Our mission as school counselors is to provide a comprehensive guidance program that will assist all students in acquiring the skills, knowledge and attitudes needed to be successful students, responsible and productive citizens, and become lifelong learners. The program provides an atmosphere in which the dignity, culture, and social/emotional needs of every student are valued and one in which mutual respect and individuality are practiced.