page contents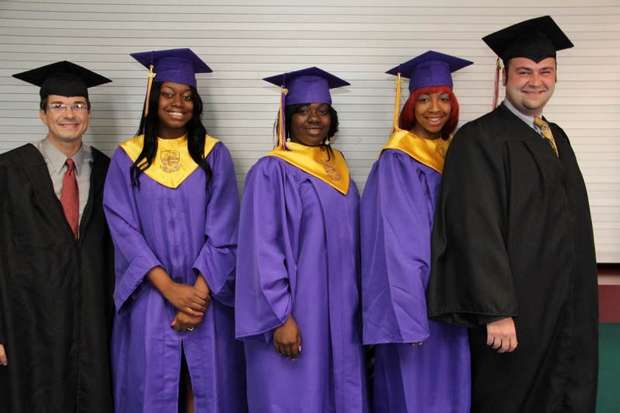 Welcome to the 2014-2015 School Year, Wildcats!


Wildcats! Wildcats! Are you READY? We are Reading to Enhance Academic Development Yearly! Welcome to Mr. Overacker's READ 180 and English II website! Please navigate through the website using the tabs to the right. Let us make a 180-degree turn in our students' reading skills and prepare our sophomore Wildcats for excellence on the End-of-Course Exam!

Mr. Justin Craig Overacker
Literacy Interventionist
English II Instructor
Wossman High School
1600 Arizona Avenue
Monroe, Louisiana, 71202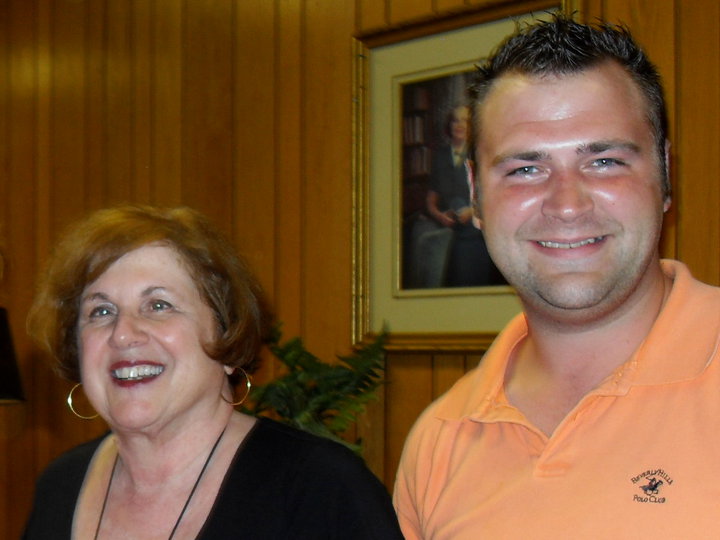 Mr. Overacker and his literary idol, Dr. Elaine Showalter (an extremely gifted and world renowned literary critic on the topic of the Victorian novel and femininity), at the Conference of Literature, Linguistics, and Culture at the University of Louisiana at Lafayette in September of 2010.
__________________________
PARENTS: Please read my memo to you below and check the following weekly: PARENT COMMAND CENTER, Mr. Overacker's Week in Focus (tab to the right), Homework and Events (tab to the right), and READ 180 Course Documents (tab to the right). Thank you and have a magnanimous day!

WILDCAT PARENTS: May I just say thank you from the bottom of my heart for being a driving force in your child's education! Dedicated parents are needed in our world today and you should pat yourself on the back right now (I am serious...do it!) for being a caring and loving parent! If you ever need to contact me, please schedule a conference through the guidance department (my schedule is below) or call my extension at Wossman (x1461)! You can also e-mail me at justin.overacker@mcschools.com. Thank you for your concern and guidance in the lives of our future doctors, lawyers, and Presidents of the world!

Mr. Overacker's 2014-2015 Schedule
1st period: English II (Room 232)
2nd period: English II (Room 232)
3rd period: Prep (9:35-10:28)
4th period: Reading I (Room 227)
5th period: Reading II (Room 227)
Lunch
6th period: Reading I (Room 227)
7th period: Reading II (Room 227)

*Note: I take phone calls and am open for conferences at this period of time only. I will not sacrifice class time to meet parents or receive phone calls. I will also meet before and after school. I am usually at school an hour before time and two hours after school ends (except on Fridays).
______________________________________________
Mission: We are W.I.L.D.C.A.T.S. Proud!
Working to Improve Learning and Discipline with
Curriculums, Assessments, and Teaching Strategies
that are evidenced-based: some old, some new, all tried and true.

The vision of Wossman High School is that
with the support and participation of all stakeholders,
our graduates will become productive citizens
in the world through the educational and social opportunities provided at our school.
__________________________________________________
"Be careful to leave your sons well instructed rather than rich, for the hopes of the instructed are better than the wealth of the ignorant." –Epictetus
"The important thing is not so much that every child should be taught, as that every child should be given the wish to learn." –John Lubbock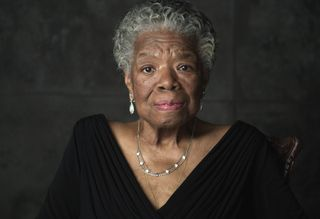 I wanted to share some engaging and inspirational quotes from Dr. Maya Angelou; she appeared on "Master Class," a new television series on the Oprah Winfrey Network (OWN)--which happens to be my new obsession!


"If a human being dreams a great dream, dares to love somebody; if a human being dares to be Martin King, or Mahatma Gandhi, or Mother Theresa, or Malcolm X; if a human being dares to be bigger than the condition into which she or he was born—it means so can you. And so you can try to stretch, stretch, stretch yourself so you can internalize, 'Homo sum, humani nil a me alienum puto. I am a human being, nothing human can be alien to me.' That's one thing I'm learning."

"When you learn much, teach more"

"Prepare yourself so you that can be a rainbow in somebody elses cloud; somebody that may not look like you, may not call God the same name that you call God, if they call God at all, you see? And may not eat the same dishes prepared the way you do, may not dance your dances, or speak your language. But, be a blessing to somebody. That's what I think."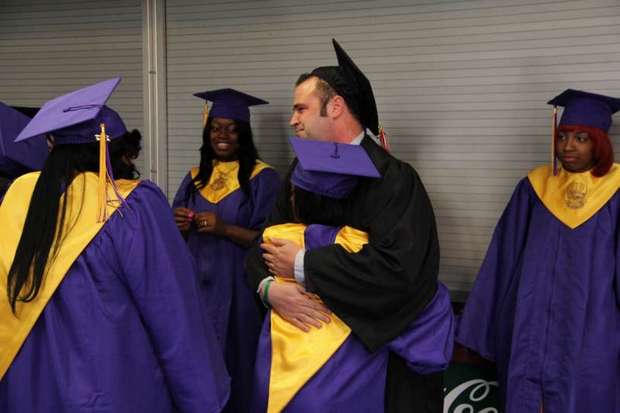 CLASS OF 2012 Graduation ceremony