page contents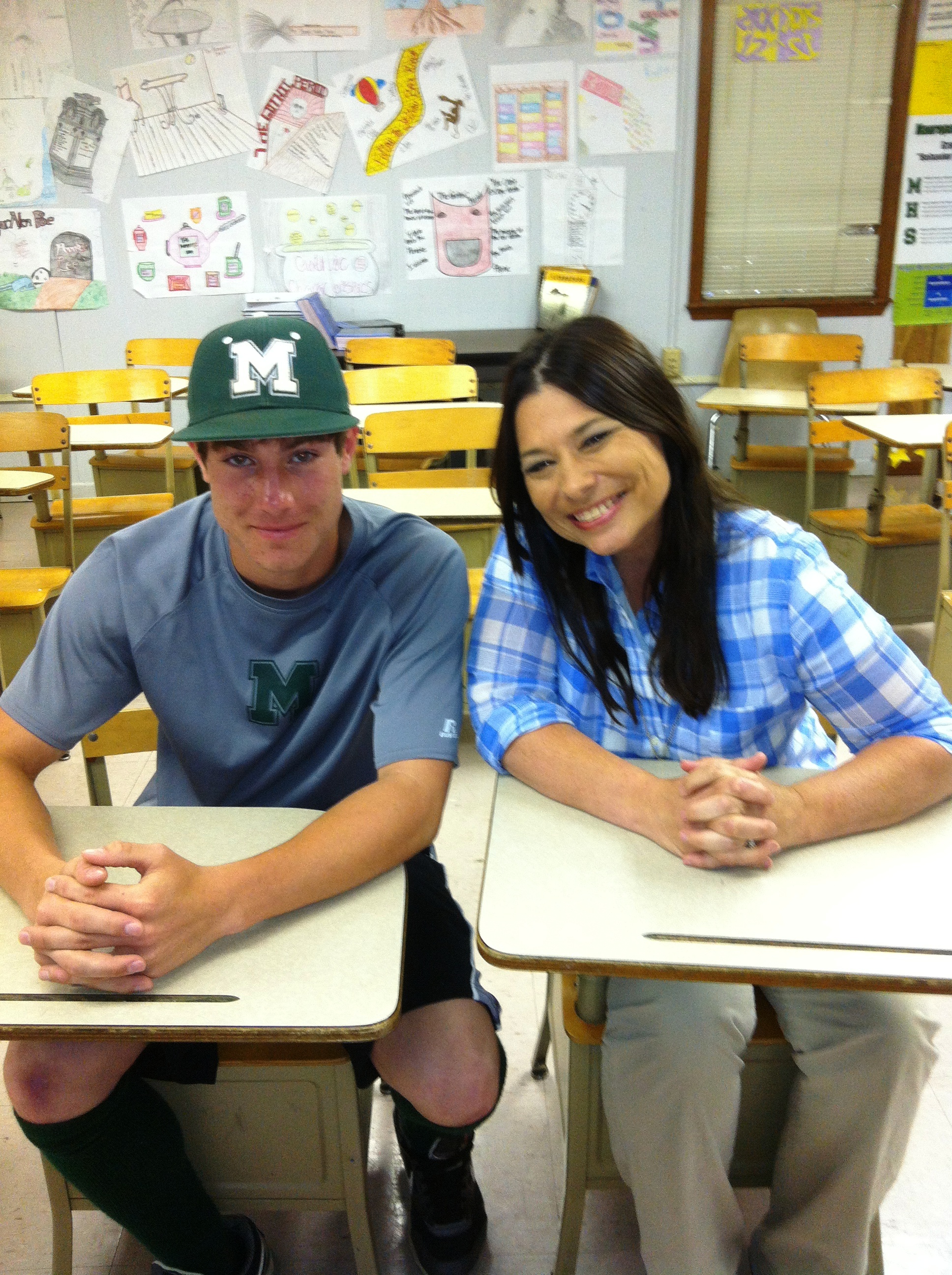 Hi! Welcome back, and Congratulations to the Senior Class of 2017! I hope this year is a wonderful year for all of us. With that being said, welcome to my webpage! If you didn't already know, my name is Jeanne Mayers, and I'm kind of a big deal. I currently teach high school English II, English III-AP, English IV(101)-Dual Enrollment (College Writing and Composition), Fine Arts Survey, and Comm 211/Speech Dual Enrollment. When I first arrived at Maurepas, I sponsored the MHS Cheerleading Team for 12 years,I was the Prom Sponsor for 6 years, and I was also the High School Beta Sponsor for 8 years. While being involved in all of these clubs and events was very fufilling, I traded them in to become the Senior Class Sponsor and work solely with "All Things Senior!" This is my 22nd year teaching in the state of Louisiana, and my 17th year at Maurepas High School. Before finding my place at Maurepas High, I taught for 1 year at Glen Oaks High School in East Baton Rouge Parish, and 4 years at Livonia High School in Pointe Coupee Parish. These first 5 years provided great experiences, but I knew that neither was where I was supposed to be forever. The summer of my 5th year, I attended the Livingston Parish Job Fair where there were only 2 English openings in the parish. One of these was a temporary position at Maurepas. I knew when I left that interview that Maurepas was the place I needed to be. Luckily for me, Maurepas felt the same way,the temporary position turned into a permanent position, and here I am...still! This year I am very excited to start the school year in a brand new classroom. I have spent all summer cleaning, moving, unpacking, and decorating so that my new room will be ready for August 4th, 2016! Though I have been at Maurepas for many years, every day still feels like a brand new adventure.I have had so many wonderful experiences working here, and have taught wonderful and amazing kids.The students at Maurepas High never cease to amaze me.
I work really hard every day to inspire my students and make learning fun; however, we still make learning a top priority. Comparatively, the administration is also constantly researching and implementing new strategies and techniques to help our students improve test scores and to make our high school students more college and real-world ready.We are constantly discussing ways to add rigor and relevance to the curriculum. There have been many changes in the curriculum since I first began teaching; however, I love to try new strategies, and I am very open-minded to new teaching ideas. I believe that most curriculum additions have really challenged my students and molded them into better leaders as well as more critical thinkers. I am not concerned at all that my students will adapt and adjust to any new program or state expectation that we are given. In fact, I think that most of my students secretly enjoy being challenged, and in the end, they too are most proud of their many achievements.
It makes me very appreciative to teach in a school that is so dedicated to constant improvement and growth, as well as one that I have the freedom to express my own creativity. I am truly blessed.