page contents
Welcome to Ms. Daye's 5th Grade Website


Magnolia Elem. School


" A child is a butterfly in the wind.
Some can fly higher than the other,
But each flies the best it can.
Beautiful!
Why compare it to others!
Each one is different.
Each one is special.
Each one is!"

Author Unknown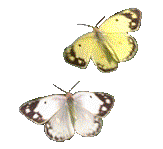 "Practice, practice, practice writing. Writing is a craft that
requires both talent and acquired skills. You learn by
by doing, by making mistakes and then seeing where
you went wrong."

- Jeffrey A Carver




~Meet Ms. Daye~
Dear Parents/Guardians and Students,
Welcome to our classroom website and to 5th Grade Math & Science!
I am Ms. Daye and I want to take a moment to thank every parent/guardian for allowing me the great opportunity to work with you & your child during this 2018-2019 school year. I am thrilled that I have a wonderful group of students and a successful partnership with each parent and/or guardian of my students this school year! Always remember that your interest in your child's education is very important because you are your child's first teacher. I look forward to having a very productive school year!
Website
This website will give you relevant information about our classroom. It is meant to be a useful tool and resource for everyone to use!
The Classroom
This is a learning area that has been organized for effective learning. Students are encouraged to respect this classroom, its contents and the people who are learning and teaching in side of this area at all times.
All students are expected to follow school and classroom procedures. A "Daily Behavior Chart" shall be completed on each student in this classroom. Please review the given "Classroom Management Plan." In order to make this year as successful as possible for your child, we need to work together and establish mutual goals. We will have a formal conference this fall to discuss your child individually. For additional concerns, please contact me at school to make an appointment.
Curriculum
The 5th Grade Science Curriculum follows what is shown @ www.louisianabelieves.org and www.engageny.org/resource/grade-5-mathematics Please feel free to view its contents at a convenient moment for you.
Tuesday Folders
Your child's papers will come home on Tuesdays. Please take some time to go over them with your child. Please sign each graded paper and return the folder to me on Wednesdays.
Supplies
Your child received a supply list for this school year in advance. Please make certain that your child has every school supply, (which includes facial tissues), to ensure he/she will need in order to have a successful school year.
Money
Please place any money that is coming to school in an envelope labeled with the following information:
• Child's first and last name
• Teacher's name
• Amount enclosed
• Purpose of money (field trip, book order, pictures, etc.)
Schedule
Our daily schedule will be posted all year, with a list of all of the school day's activities, to help promote order and peace of mind for all that enter this classroom.
Communication
We are working together as a team. Please contact me at school during school hours by letter, e-mail or telephone call. The school's telephone number is (337)369-6120. My e-mail address is evdaye@iberia.k12.la.us. Every effort will be made to get back with you at my earliest convenience.
Please make sure your child is aware if you are sending a note to the teacher. For any same-day dismissal changes, you must send a dated note with your child on the morning of the change of transportation. This ensures your child's safety.
Parents please continuously show interest in your child's education throughout their school years. Your support makes all the difference, and we at Magnolia Elem. School are grateful. We look forward to building a successful partnership with you over the school year. I'm looking forward to another blessed school year!
"Education, in its broadest sense, is the means of the social continuity of life. To "learn from experience" is to make a backward and forward connection between what we do to things and what we enjoy or suffer from things in consequences. Under such conditions, doing becomes trying; an experiment with the world to find out what it is like; the undergoing becomes instruction-discovery of the connection of things."
John Dewey

* Educators in this parish have been constantly stressing La. Common Core Standards and P.B.I.S., (Positive Behavior Intervention Support Systems) skills. Please ask your children about what they are learning daily and encourage them to do their best at all times.

* Parents and students are encourgaged to please take time to visit www.iberia.k12.la.us, https://pcc.iberia.k12.la.us/jpweb/index.jsp, and
to receive helpful tips that you may need during this time of the year.


Thank you.


Students must study to show themselves approved.