page contents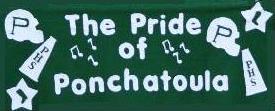 Online textbook instructions will be given out during class. Please ask your student for these directions to access the online textbook. If you prefer a hard copy, please email or have your student ask for a textbook.

Students will have vocabulary homework every Monday and Tuesday night. Please check in their blue workbooks to make sure this homework is being done.
There will be a test or quiz every Thursday. Students should study vocabulary words and material learned that week every day!
If you ever have any questions or problems, PLEASE email me at molly.bel@tangischools.org