page contents
I'm thrilled to be your 3rd grade teacher this year and
I look forward to working with you.
We are going to have an exciting year.
This is OUR classroom.
We are a TEAM and together
we are going to achieve our goals!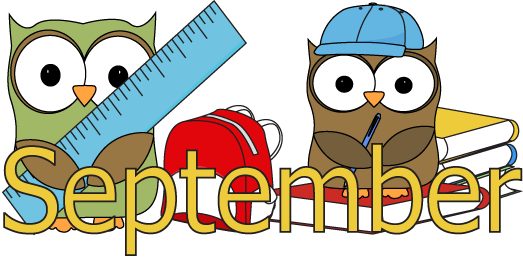 Week of: 9/8/21-9/17/21
REMINDERS...
-Picture Day: Tue., 9/21/21. Please send all order forms or pay online no later than 9/21/21.
-Virtual Open House: Wed., 9/22/21, from 6:00-7:00 p.m. The Zoom invitation was sent on 9/16/21, via email and posted in Teams in your child's portal under the Homeroom tile. I will be preparing a folder with information and sending it home prior to the meeting. Parents will be able to follow along with my open house presentation.
-Support our P.T.S.A.: $10 per family (return $ with green form)
-Daily Health Screening: If your child is feeling sick, let me know via remind or email, keep them home, and contact your health care provider immediately.
Reading / Language Arts*
Unit 1: Weeks 3 and 4
Genres: Realistic Fiction / Expository Text

Essential Question: What can traditions teach you about cultures?

Social-Emotional Learning: Empathy
Stories of the Week: "The Dream Catcher", "Yoon and the Jade Bracelet", "Family Traditions"

Comprehension Skill: Analyze Character, Plot, Setting, Sequence of Events, Making Inferences (Test on Fri., 9/10/21)
Spelling Words: Vowel Consonant e-Pattern
date, lake, skate, plane, grade, fine, life, rice, wise, smile, rose, globe, smoke, come, used, step, rock, luck, sneeze, stripe (Test on Fri., 9/17/21)
Vocabulary Words: celebrate, disappointment, courage, precious, remind, pride, symbols, tradition (Test on Fri., 9/17/21)

Vocabulary Strategy: Context Clues, Compound Words

Grammar Skill: Subjects in a sentence, Types of Sentences (Test on Fri., 9/17/21)
Writing Skill: Narrative
i-Ready: 1st Diagnostic Test (AP1) will be this week. Students must bring their own headphones. (Wed., 9/15 and Fri., 9/17)
*IF YOUR CHILD IS IN GIFTED, PLEASE CONTACT MRS. COLUCCI REGARDING THESE SUBJECTS AND ASSIGNMENTS.
Math
Chapter 1: Place Value and Estimating Numbers (Chapter 1 Topic Assessment, Wed., 9/15/21)
Multiplication - Study time tables 0-2. We will have a bi-weekly, timed quiz. (Next Quiz on the 5 x table, Thur., 9/23/21)
We will test multiplication in this order: 0-2, 5, 10, 11, 3, 4, 6, 7, 8, 9, 12
i-Ready: 1st Diagnostic Test (AP1) will be next week. Students must bring their own headphones. (Wed., 9/22 and Thur., 9/23)
Reflex Math: TBA
Science

-Being a Scientist: The Scientific Method/STEM
-Experiment #2
Social Studies
-Labor Day
-Geography/Map Skills: Lesson 1 - Where in the world is our community?
Español
-Lectura: "Un nuevo hogar en el valle"
Palabras de Dicatado: Sonidos c, s, z
comer, ciudad, cantar, casa, segundo, sartén, saludar, sandía, zafiro, zapato
Vocabulario: guanaco, hogar, morada, orgullo, sendero, tradición, vigilar

(Spelling and Vocabulary tests in Spanish on Thur., 9/23/21)
 

HAPPY BIRTHDAY! - September:
5th - Scarlett
11th - Lynn
27th - Carolina
Looking Ahead...
No School: Thur., 9/16/21 (Teacher Planning Day)
3rd GRADE EFL TEACHER
Mrs. Fatima Romay fromay@dadeschools.net
or via REMIND
3rd GRADE GIFTED TEACHER
Mrs. Monica Colucci mcolucci@dadeschools.net
SPECIAL AREAS
Art - Mr. David jdavid@dadeschools.net
Fridays at 2:05 p.m.
Music - Mrs. Favasoli Favasoli@gmail.com
Tuesdays at 2:05 p.m. (Bring your recorder)
Physical Education - Coach White kaywhite@dadeschools.net
Daily at 9:05 a.m. (Bring your water bottle)
SCHOOL COUNSELOR
Vilmaris Cruz vilmariscruz@dadeschools.net
"Teaching is the profession that creates all others!"
Author Unknown