page contents
Follow the BARK !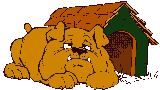 - Be prepared


- Act responsibly


- Respect all


- Keep Safe
The classroom rules
Dear parent,
Here attached the 10 rules immersion classroom.
There is a version in French and one in English.
Would you read them with your child (ren).
Thank you.
Ms Odika
Les règles de la classe
01. Je parle en français.
02. Lorsque je rentre en classe, je vais directement m'assoir en silence et je suis prêt à travailler.
03. Je ne me lève pas sans autorisation.
04. Je lève la main pour avoir la parole.
05. Je participe en classe.
06. J'écoute les consignes.
07. Si je n'ai pas compris quelque chose, je demande une autre explication.
08. Je suis assis correctement sur ma chaise.
09. Je ne rève pas en classe.
10. Je ne perturbe pas la classe.
The classroom rules
01. I speak French.
02. When I return to class, I sit down in silence and I am ready to work.
03. I do not get up without permission.
04. I raise my hand to speak.
05. I participate in class.
06. I listen to the instructions.
07. If I do not understand something, I ask for another explanation.
08. I sit in my chair properl.
09. I pay attention.
10. I do not disturb the class.