page contents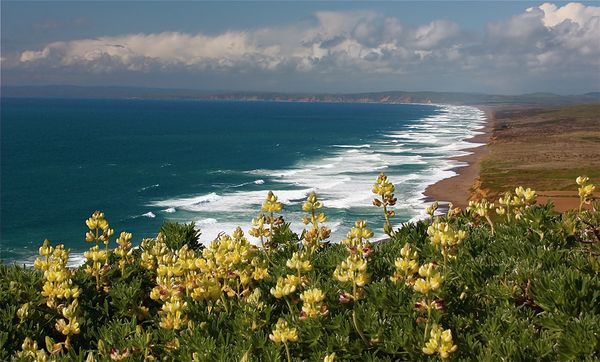 Welcome to Mathematics Class!

Please feel free to contact me at any time. Email works best. I try to get back to any correspondence within 24 hours.



boothk@eht.k12.nj.us or phone: 653-0100 ext. 5045


Every student has an individual username and password for the textbook website. This website will allow us to give and check assignments on-line so please keep the username and password information in a safe place. The website is bigideasmath.com. Usernames and passwords are case sensitive.

Grades for Advanced Algebra 1 are based on the following:
Tests - 45%
Quizzes - 25%
Homework/classwork/participation/preparation - 30%
Grades for Advanced Geometry are based on the following:
Tests - 40%
Quizzes - 30%
Homework/Classwork/participation/preparation - 30%
Homework is given on a daily basis. It is posted in class as well as on this website. Please be sure to complete all assignments as they are given. Homework is only accepted on the day it is due. Homework grades will be in increments of 25% for the amount completed. Late homework is not accepted. All work must be shown to get full credit. If there is no work and just answers on the paper you will receieve a zero for that assignment. Preparation grades will be given for being prepared for class. You need to have your 3 ring binder with loose leaf paper with you and a pencil. If one item is missing on a graded preparation day then you will receive a 50 for the day. If both items are missing it will count as a zero for the day. All papers are to be in order by date for notebook checks. Notes, then homework, notes, then classwork, then homework, etc.

Calculators and textbooks are assigned by number to each student. If your assigned calculator or textbook is missing when you arrive in class it is your responsibility to inform me immediately or it will affect your preparation and classwork grade. Neither textbooks nor calculators are to leave the classroom ever.

Supplies needed for Mrs. Booth's Math Classes
You will need the following items for Math class:
- A 3 ring binder filled with loose leaf paper. Spiral notebooks are not acceptable. The binder can be any size. 1 - 1 1/2 inch is probably the best.

- A pencil at all times.
-Calculators (optional since they are provided in class)
- Colored pencils may be helpful in drawing diagrams in Geometry
Tutoring -
Tutoring is available in the tutoring center during lunch or study hall. All you need to do is grab a pass from the front of the room and a teacher will be in that room to assist you. You must have notes and specific questions. Going to the tutoring center and asking the teacher to teach you the whole chapter prior to a test or quiz is not acceptable.
There is also a program run through the guidance department after school. You would need to sign in with the guidance department to utilize that program.
Rules for Mrs. Booth's Classroom
-Be on time to class everyday. This means being in your assigned seat with your calculator and your textbook prior to the bell ringing. Detentions will be issued for lateness to class. Homework should be in the designated location prior to the bell ringing as well. Failure to follow these rules will result in lower partipation and preparedness grades.

-Cell phones are not permitted in class at any time unless permission is given. If you are texting in class a referral will be written. You will also lose participation points. If a cell phone is seen during a test or quiz you will receive a zero for that assessment regardless of whether it was being utilized. Keep them in a book bag away from your desk so there are no issues. Using a phone to check the time is unacceptable.

-An absence from school due to illness follows these guidelines. You will have the same number of days to make up ALL work as the number of days that you were absent from class. EX: You missed 2 days of class - you have 2 days to make up the work. This includes tests and quizzes. Any student that is absent can look on my website for any assignments in order to stay current.

-If you are present in school at any time and are attending a school sponsored activity of any type, all assignments would need to be dropped off the same day they are due and any classwork done would be your responsibility to have completed by the next class. This includes any tests or quizzes given while on the activity or upon return from the activity
-Any violation of the rules in the student handbook will warrant a referral to the appropriate administrator. Be sure to read the handbook.

I am looking forward to a fun and rewarding year for myself and my students.