page contents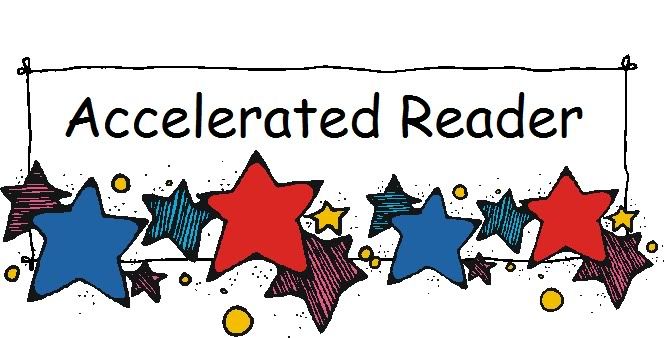 Students and families can view their progress in AR by accessing Home Connect from any computer with internet access. You can view goals, quiz results, and overall progress from your home computer. You can also find book titles that have Accelerated Reader quizzes.

Home Connect: http://hosted104.renlearn.com/736819/HomeConnect/Login.aspx

Log in with your child's RenPlace log-in information used at school (your school ID number and AR password).


What is Accelerated Reader?
Accelerated Reader (AR) is a computer based, reading management and motivational system designed to complement existing classroom literacy programs for grades K-12. AR's goal is to motivate students to read using an individualized goal/point system. Student's individual goals are based on their reading grade equivalent (GE) score from a standardized test, such as STAR Reading, coupled with the amount of time the student is able to devote to reading.AR translates GE scores into a zone of proximal development (ZPD) range that is used to determine the level of books from which the student can select.
Students choose books to read from the school's selected collection of books for which they have AR tests. ARprovides extensive lists with tens of thousands of book titles and their corresponding grade levels and point values. The list of tests available at Hancock Creek is available on the school website. Books are assigned a point value based on the number of words contained and its reading difficulty, as derived from a formula. This formula takes into consideration the number of syllables in words and sentence complexity.
AR software provides comprehension tests featuring five to 20 multiple-choice questions. The technology presents test scores, points earned, and keeps records in order to help teachers and parents manage and track a student's attempt to reach his or her goal. The test gives immediate feedback in terms of the number of points earned based on the point value assigned the book and the number of correct answers on the test. For example, for a book worth 10 ARpoints, the student would receive 10 points for a score of 100 percent, 9 points for 90 percent, and so on. However, the student must score at least 60 percent to earn any points. Meeting their classroom goal and an overall score of 85% or better will grant them the privilege of attending the AR Party at the end of the quarter.
AR in Our Classroom:
In our school library, the students will be able to check out 3 books at a time that are on their current level. Please make sure that they read their library books at home every school night (Monday through Thursday). It would be best if your child could read with you, another adult, or even an older sibling.
Once your child is finished reading their library books at home, please make sure that they put them in their backpacks and

bring them to school the next day, and every day

. The students need their books with them to take AR tests on the computer in class.
If you would like to know more about AR, you can visit their website at www.renlearn.com/ar.