page contents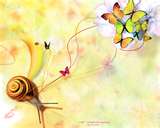 Welcome to second grade! Below you will find some helpful information to ensure that your child gets the most success out of this school year.
Please check your child's folder daily for important papers, announcements, and to get a glimpse of some of the activities we are working on. Homework will be given every Monday-Thursday. It is very important that you see that all homework is completed every night. This will foster independance and allow your child to explore subject areas without any distractions or time constraints.
We are embarking on a challenging curriculum in math and reading which can be rigorous, but with your support we can do this!!!
Please contact me with any questions or concerns you'd like to discuss. (Compliments are welcome too!!) :o) Here's to a FANTASTIC year!
Sincerely,
Christine Monson
*Homework calendars go home every Monday. See bottom of calendar for important reminders, weekly notes, and updates or changes.

*Parents, please sign conduct and check folders daily for important papers.
*Spirit shirts may be worn every Friday.
*Popcorn or chips with juice will be sold every Friday for $1.
Grading scale
100-93=A
92-85=B
84-75=C
74-67=D
66-0=F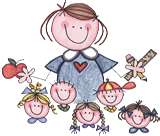 Important dates are listed on Cecilia Primary's website.
Proverb - "To teach, one must know the nature of those whom one is teaching."