page contents
Ms. Kidder

5th Grade ELA &

Social Studies
Juban Parc Elem


Last updated 5/18/20
Zoom

Live class meetings schedule for Kidder
Monday & Wednesday - Kidder 1:00-2:00
It is time to return library books. Mrs. Kennedy has put a crate out front for collection on material pick up days.
Join Remind:
https://www.remind.com/join/4edd7a
Join Flipgrid
https://flipgrid.com/kidder3296
JPE You TUBE channel
https://www.youtube.com/channel/UCpsFvD9DNCyKLJsRWJccWbA
Assignments for Week 9 (May 18 - May 22):
NO WORK IS BEING GRADED AT THIS TIME
ELA
1. ELA Escape Room- post your name in GC once you escape
2. Figurative Language slides - GC assignment
3. DOL- Week 30
4. End of Year Brochure - Google classroom - Turn in by Friday
5. Escape to Summer Escape Room
SOCIAL STUDIES
1. French Indian War- Escape Room - Post your name in GC once you escape
2. SS Unit 5 - French Indian War Website links
Moby Max - 30 mins each day
Mon- Reading Skills Literature
Tues- Social Studies
Wed- Reading Skills Informational
Thurs- Vocabulary
Fri - Game time
GREAT ONLINE RESOURCES/LESSONS:

Moby Max: https://www.mobymax.com/signin

Discovery Ed: https://app.discoveryeducation.com/learn/signin
Brainpop: https://go.brainpop.com/accessrequest
Tumblebooks: https://www.tumblebooklibrary.com/Home.aspx?categoryID=77
Flipgrid - kidder3296
Google Classroom
Common Lit


Grading Scale
| | |
| --- | --- |
| A | 100-93 |
| B | 92-85 |
| C | 84-75 |
| D | 74-67 |
| F | 66-0 |
Graded paper folders (RED) go home on Wednesday. Please review the papers with your child and sign/return the folder, along with all the papers, back to school the next day.
   Read Read Read ~ Read with your child as much as you can.
This special time is critical to successful literacy development !


** Students should complete any work that was not completed in class.
It is their responsibility to remember to bring their books home for extra practice.

For Homework Help - www.HomeworkLa.org

Department Of Education Website - http://www.doe.state.la.us/testing/ -
Resources For Parents and Students
*Contact Information:
12555 Brown Road
Denham Springs, LA 70726
(225) 665-4079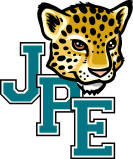 Email: shani.kidder@lpsb.org


Conferences:

To schedule a conference, send me an email or call the office (665-4079). I will get back to you as soon as I can.

Power school is where you can access grades