page contents
click here: virtual character interactive classroom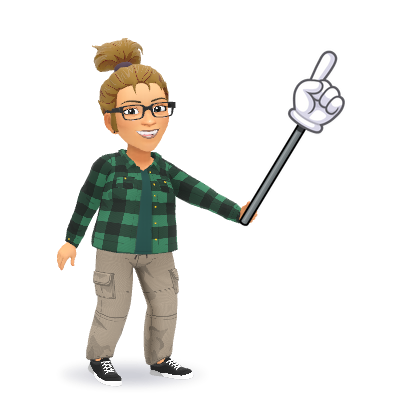 Welcome to the 2020-2021 School Year! My name is Ms. Hemingway. I began teaching as a Public School teacher at Pinelands Regional School District in 1999, and joined the Middle Township School family in 2010. This is my 22nd year as a teacher.
Please stay up to date with your assignments, as it is difficult if you fall behind and the work piles up. In addition you will miss important lessons and information. Please attend zooms and keep in mind the varying schedules on A, B, and full virtual days. Use the google classroom "classwork tab" to clearly see the work that is due, along with helpful links and information. Use your resources wisely. We are going to have a great year, full of new experiences and challenges.
You can use the links to the left. There are also links in my "Virtual Character Classroom". If you follow the links to the Virtual classroom you can click on the globe for Social Studies textbook, and click the calculator for the Math textbook, along with many other clickable links (google, google earth, flocabulary). Please contact me and I will be happy to address any questions or concerns that arise throughout the school year.
School Supplies needed for my classes:
Small Scissors, highlighters, 2 composition books, crayons, pencils
google codes are in power school
zoom codes and times can be found in your appropriate google classroom.
My contact information is:
Hemingwayh@middletwp.k12.nj.us
or voicemail extension 4704 (call 609-465-1800)