page contents
Thanks for visiting the Eisenhower Library Website! Visit here often to find exciting information, discover a new favorite author, explore and read books on line as well as see what's new! There's always something happening in the library!

Here are some helpful reminders regarding our library procedures and policies:

Library Schedule
The Library is available all day for classes or individuals. Students may use the library during lunch as a quiet place to read or study, to complete classwork, or if they are participaing in the lunch maker mash up.
If an item is lost or not returned, a hold will be placed on the student's records until payment is made or the item is returned. Students may not have more than three items on loan at one time.






Rules and Procedures
All visitors to the library should remember that the library is a place of reading and learning. Please respect the rights of others and remember to:
1- Use a quiet voice.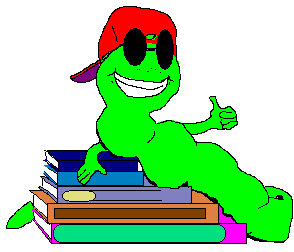 2- Use walking feet.
3- Listen carefully to instructions.
4- Participate fully in the learning experience.



We will teach them One and All
Young to Old and Big to Small
Inspire, engage and educate
Improve our world and make it great
Challenge All to grow, exceed
So one day they will take the lead…