page contents
Brigantine North Middle School Crew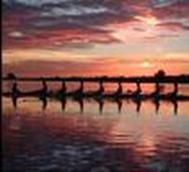 We all look forward to a new season of trying to build an interest in rowing to the future stars of tomorrow. Many of our former rowers had terrific seasons last spring rowing for their local high school teams.
In order to be eligible for the Brigantine MS fall crew program, your son/daughter must have a completed school physical and a signed permission slip(Please note by signing the permission form all rowers and parents agree to follow all the Rules and Procedures). They must also pass the swim test that will be administered on the first day of practice. The swim test consists of a short swim in the bay and treading water for five minutes. Students returning to our program from last year who already passed the swim test do not have to take the test again this year.
Please be advised that crew is a club sport. At this time, there are no official races scheduled. Students who participate in crew are still eligible for other fall sports and activities. We are working closely with the other coaches and club advisors to ensure that students can successfully participate in more than one activity.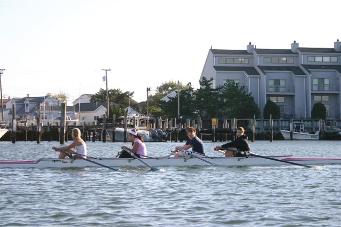 All school policies regarding academic eligibility for extra- curricular activities will also be followed. We will closely monitor all students' academic performance and behavior in school. We want to emphasize the importance of academics and assure you that participation in crew will not jeopardize your son/daughter's academic standing.
We look forward to working with you and your child.
Sincerely,
Mark Brestle Patti Magee-Brestle