page contents
East Beauregard High School
Future Business Leaders of America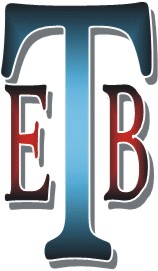 LA High School Chapter # 7692 2018-2019 Membership: 47
High School Level Re-Activated November 1998
LA Middle Chapter # 20428 2018-2019 Membership: 12
Middle Level Chartered in September 2018
---
Membership Dues:
  Dues are $21
Deposit on dues must be paid by September 30

Total Amount of Dues must be paid by October 31

(Payment plans available - see Ms. Morel)
Remind App:
Messages for FBLA are sent out via text through the Remind app.
Everyone must sign-up:
Text the message @2f0b1l8a to the number 81010.
If you're having trouble with 81010,
try texting @2f0b1l8a to (832) 632-6105.
Otherwise try signing up use: remind.com/join/2f0b1l8a

Up coming Events:
September:

Wed. September 19:

Officer Meeting at TEXT

Thur. September 20:

Member Meeting at TEXT

Sat. September 22:

Fair Cleanup Day

October:

Mon. October 1:

Final Set up Fair Booth

Tue. October 2:

Fair Booth begins 5 p.m. -9 pm (Fair Parade)

Wed. October 3:

Fair Booth Continues 5 pm -9 pm

Thu. October 4:

Fair Booth Continues 9 a.m.-9:30 p.m.

Fri. October 5:

Fair Booth Continues 9 am. -9:30 p.m.
Sat. October 6:
Fair Booth Last Day 9 a.m. -9:30 p.m.

Mon. October 8:

Cleanup Day at Fair Booth 3:45 p.m. - 5:00 p.m.

Mon. October 29

Fall Food Roundup Begins

Must turn in at least 10 items to homeroom teacher


November:

Fri. November 9:

Fall Food Round Up Ends

TBA

Blood Drive 9 a.m - 2p.m. in New Gym Lobby

Thu. November 15:

Council on Aging Trip

Wed. November 28:

Santa Gram Sales Begin

December:

December 1-12

Santa Gram Sales Continue

Wed. December 12

Santa Gram are due

Wed. December 16:

Santa Gram Delivery
FBLA T-SHIRT:

Cost: $15 for Small, Medium, Large, XL.
Add $2 for each X larger than XL (IE: 3x = $19)
Deadline to Order: November 9, 2018
Visit the link to the right to place an order: https://www.imagemarket.com/024fa6b5
More announcements will be made soon!

Websites: Louisiana FBLA National FBLA