page contents
Miss Debbie Quinlan
Librarian/Media Specialist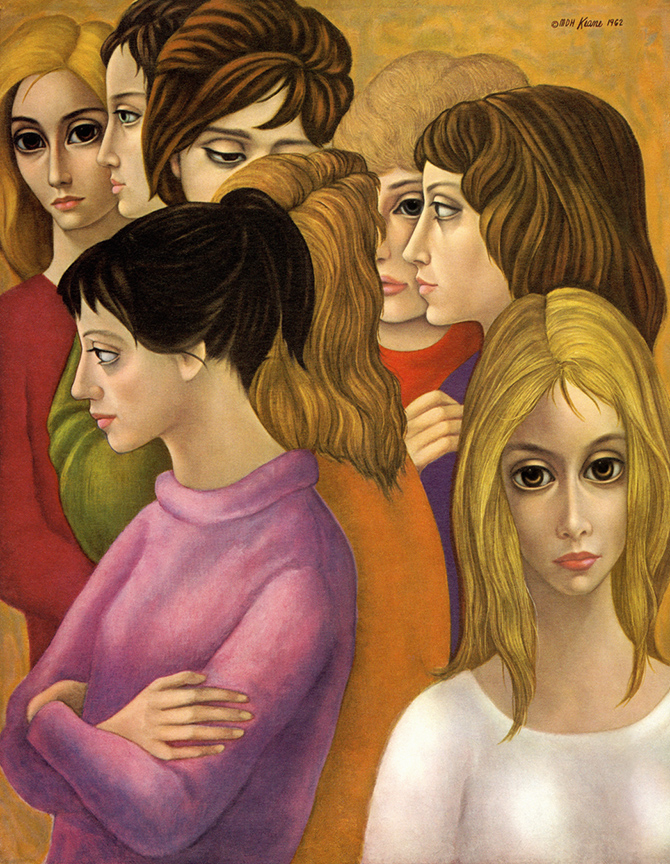 The Freshmen, Margaret Keane
"Is my life so intriguing?
Is it for this you widen your eye-rings?
~ Sylvia Plath
"To become college and career ready, students must grapple with works of exceptional craft and thought whose range extends across genres, cultures, and centuries. Such works offer profound insights into the human condition and serve as models for students' own thinking and writing. Along with high-quality contemporary works, these texts should be chosen from among seminal U.S. documents, the classics of American literature, and the timeless dramas of Shakespeare. Through wide and deep reading of literature and literary nonfiction of steadily increasing sophistication, students gain a reservoir of literary and cultural knowledge, references, and images; the ability to evaluate intricate arguments; and the capacity to surmount the challenges posed by complex texts."
~ New Jersey Student Learning Standards for English Language Arts