page contents
Ms. Clarke's Website
2018-2019
High School Graduation Class of 2027
College Graduation Class of 2031
Our Mission Statement:
We will listen to our teacher, study hard while helping and supporting each other.
Our Vision:
To become leaders of our school and be prepared for 5th grade!
Our Values:
friendship, compasion, respect, getting along, and feeling safe
I will be incorporating 7 Habits into our daily learning. The 7 Habits will help your child become a more highly effective learner and a leader. These habits can be used at home too!
Habit 1: Be Proactive (I'm in charge of me!)
Habit 2: Begin with the End in Mind (Have a goal)
Habit 3: Put First Things First ( Work first, Then play)
Habit 4: Think Win-Win (Everyone can Win)
Habit 5: Seek First To Understand Then to be Understood ( Listen before you talk)
Habit 6: Synergize (Together is better)
Habit 7: Sharpen the Saw ( Balence feels better)
Habit 8: Have a Voice, Inspire Others
School wide reading strategy:
C U C U
*Circle key words in the question. *
Underline question word such as what, where, when, why or how in the question.
*Check back in the story to find answers.
*Underline the answers when you find them in the story.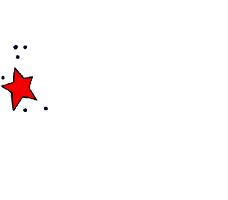 February-
Nataly
February 8-Interims
March 13-Wax Museum Project Due
March 15-22: Spring Break
March 26-Science Fair Due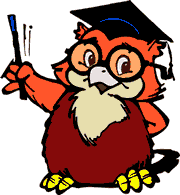 Remember: our goal is to read and test on books that are on at least a 4.0 level and have an average of an 85% or higher!
Homework is written in their Agenda every Day
Monday -math page, math fluency, read for 20 min, complete 1 A.R entry
Tuesday -math page, math fluency, read for 20 min, complete 1 A.R entry
Wednesday - math page, math fluency, read for 20 min, complete 1 A.R entry
Thursday -math page, math fluency, read for 20 min, complete 1 A.R entry
Friday -I-Ready Math and Reading if you need to catch up on your minutes (45 for each)

**LUNCH is at 12:15 p.m. :)
**Students need to be reading their AR books every night.
***Please sign your child's planner every night.
**Your child must have met their AR Goal by March 14 (Thurs) to be apart of our Dunkin Doughnuts Breakfast and Movie/Ice-Cream Party!
Good Luck! :)
Thinking Maps-our new tools to help teach critical thinking and to organize our thoughts. Please look on my "Main Menu" for the Thinking Maps Page! :)
Math Word Problem of the week:
Sarah has 5 times as many gold coins as silver coins. In all, she has 120 gold coins and silver coins. How many gold coins does Sarah have?
a) 15 b) 25 c)100 d)120
~25 XP ~
If you have read all the important information with your child then please draw a blue fish in your child's planner-they will earn a 50 XP!
Please email me at: vanessac@leeschools.net
or you may call me at (239) 369-2477
(Please keep in mind that I cannot take calls during academic school hours.)