page contents
Welcome to our class! Congratulations! You are the parent of a first-grader here at River Hall Elementary! You
will be amazed at just how much your child will grow this year. I am thrilled to have your child in my class! I absolutely love teaching first grade at RHES and have had the privilege of teaching here since January of 2007. Go Bobcats! Staying involved in your child's education is the key to a successful year. We are a TEAM! Thank you in advance for your cooperation. I believe that by all of us working together we can make this a very positive and productive time. I am looking forward to the 2018-2019 school year and am eager t
o wor
k with y

ou and your child in reaching his or her full potential!
Celebrate Your Child's Success!

First grade is an imperative time for reading development. Please help your child be successful in school by including reading in your daily routine at home. It is important that you encourage your child to read an AR book each night. Quarterly goals are challenging. Remember to read at least 30 minutes each night with your child including weekends. He/She needs to read and comprehend a wide variety of texts. It is important that you ask questions and interact with your child while he/she is reading. Question words (who, what, when, where, why) are helpful for building comprehension skills. Have your child go back and find details to support his/her answers in the story. You could ask your child to retell the story in his/her own words. Ask your child to think of their own questions while reading and explain how he/she arrived to an answer in order to promote higher order thinking. These are important skills for students to be able to do. Thank you for helping your child learn to read well!

Good readers are always thinking before, during, and after reading.

Please be sure to ask your child what he/she is learning in school. Your child's daily lessons consist of direct instruction, guided practice, independent practice, engaging hands-on activities, interactive technology, cooperative groups and homework. Additionally, daily assignments include Compass, a web-based curriculum, used to enhance your child's educational experience. This online program provides personalized cross curriculum instruction based on State and Common Core Standards. Your child's lessons are designed specifically for him/her! It is important that you check your child's binder every night for their homework assignments (Monday-Thursday), behavior color for the day, graded papers, newsletters, reports, and notes from the teacher. Go over graded papers with your child, if an answer is wrong, explain it again and let him/her redo it. Please encourage your child to do his/her personal best. First grade is an exciting and challenging time for students. There are many new skills to learn.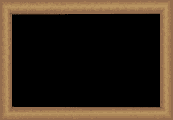 Our Class is Growing to Greatness!

All parents should be receiving regular ParentLink messages containing current school events and other important information. Contact the office at (239) 693-0349 if you are not receiving ParentLink messages. Please feel free to contact me with any questions, comments, or concerns. I will do my best to return all phone calls or emails that same day. Your child's education and safety are my top priority. Let's work together to make this the best year yet! I'm always here for you and your child. Thank you for all that you do!
Mrs. Angie Stubelt
First Grade Teacher
River Hall Elementary School
(239) 693-0349
River Hall Elementary School
"Where Students Think They Can and They Do!"