page contents
Ms. Gaines' 2018-2019
Under Construction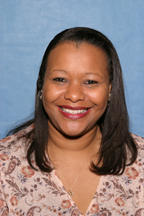 Under Maintenance
The website is temporally down due to undergoing maintenance work. We apologize for the inconvenience this may cause you and encourage you to check back with us again shortly. Thank you.
Please encourage your child to read and write as often as he or she can. And as always, it is a great privilege and responsibility to be one of your child's teacher this year. If you should have any questions or concerns, please do not hesitate to contact me by phone or email at (225) 769-8160 ext. 273 or email me at dgaines@lsdvi.org.
Each 9-weeks grade/progress report will be sent home
A good grade cannot be earned without both studying for the test and completing assigned work.
Contact Information
(225) 757-3273 (MS/HS)
1-888-769-8111 (Toll free/In-State)
(225) 757-3271 (Fax)
Thank you for visiting our class website!