page contents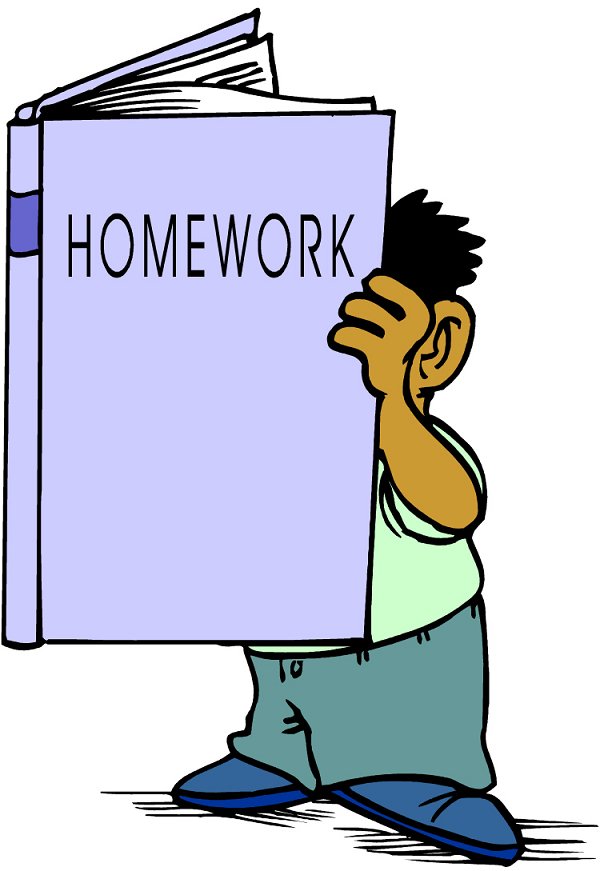 Homework is an important part of a child's education. Homework helps to reinforce the concepts learned during the day, teaches responsibility, as well as planning, and time management skills. I realize that children today lead very busy lives outside of the classroom which includes sports, religious classes, etc. However, it is essential for children to understand that homework needs to be completed regardless of these outside activities.
Please read carefully the following information. If you have any questions, please don't hesitate to contact me.
Timing: Homework will be assigned on Monday through Thursday evenings. The time necessary for your child to complete homework will vary as all children work at a different pace. On an average, homework should take approximately 30 minutes a day plus an additional 20 minutes of reading. Typically, homework is NOT assigned on the weekends however, at times, there may be long-term projects which may require a bit of work over the weekends.

Student's Responsibilities: I expect students to do their very best on all homework assignments. Homework should be neat and legible. Students should work on homework independently and only ask for assistance after putting forth much effort. Students should hand in all homework on time.Children are not penalized for not completing assignments IF the effort is put forth!
Teacher's Responsibilities: Most homework is either collected or gone over the day it is due. Children will have the chance to ask any questions they have about homework at that time. Homework is NOTgraded.
Parent Responsibilities: It is essential for parents to encourage children to do their very best on homework. Please provide a routine for homework: a quiet place to work, essential supplies, consistent time, and daily check of the homework assignment pad. If there are any homework concerns, please send in a note with the assignment.

Missed Assignments: Students who forget to complete an assignment will need to fill out a "Missed Homework" slip. This slip must be brought home and signed by a parent and returned to school the following day WITH the completed homework. Students who miss or forget homework assignments on a consistent basis will need to make up the assignments during recess.

Extenuating Circumstances: As a parent, I realize that on some nights the unexpected occurs. If these arise, please send in a note and your child will be able to make up the missed assignment the following night. In addition, if your child has difficulty with an assignment, please send in a note to alert me. Again, the child will NOT be penalized for an incomplete assignment.