page contents
Chemistry is the study of matter and the changes it undergoes. This is important because the way in which matter behaves is the basis for everything we see and do.
Biology is the study of life. It is the science of the attributes and behaviors of organisms, how they interact with others and their environment, and evolution of species.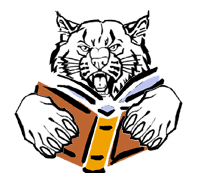 ***We may not be coming to school, CATS, but it is still in session! Please to continue to monitor Google classroom, because I will continue to post most updates there. Parents, we have been using this platform all year and many of the online resources that we use are linked directly to your scholar's MCS Google account. I hope that you use this time to realize who and what are important, and most of all remain SAFE!***
Below are some online resources that are already in use. Others will be new. This list will be fluid over the coming weeks. Biology scholars may also pick up a print copy of the LEAP 2025 Biology practice test from the office.

still
"WHS, are you READY? We are ˆ Reading to Enhance Academic Development Yearly."