page contents
Copy of Chemical Reactions & Acids and Bases ICR Copy
Welcome Students!

My Schedule:
Period 4 Life Science RRI
Period 5 6th Grade Social Problem Solving
Period 8 Earth Science with Mrs. Daly
Period 9 Life Science RRI
Mrs. Miller & Mrs. Pinel Earth Science
Heat and Air Pressure Test
Friday, June 5, 2015
Mr. Swanson & Mrs. Pinel Physical Science
Light Test on Friday, June 5th
Mr. Hartman/Mrs. Pinel Physical Science Test
Chapter 19 - Light, Mirrors & Lenses
Thursday, May 21, 2015
Mr. Hartman's Physical Science
Thermal Energy Quiz
Wednesday, May 6, 2015
Study your Study Guide
See me for extra help during lunch
Volcano Quest
Friday, March 20, 2015
HAPPY SPRING!
Study Guide Key attached to Thursday's Homework
HAPPY NEW YEAR!
Earth Science Test Wednesday, October 8th
Study Guide is attached under Earth Science in lower right corner.
Physical Science - Period 1, 4 & 8
Template to type up lab is found under our class to the right on the bottom.
Welcome Students!
Hope you had a wonderful summer. I had a very busy summer and got married. My name is now Mrs. Pinel but note that my email address is rbickar@bernardsboe.com
QUIZ BOARDS DUE TUESDAY, JUNE 17TH
LIGHT POWERPOINT NOTES
REFER TO THESE NOTES TO COMPLETE YOUR LIGHT WORKSHEET
Notes - Chapter 19.1 (Properties of Light).ppt
Thermal Energy Quiz on Monday, June 12th
Chapter 13 Energy & Energy Resources PP Notes
Notes - Chapter 13 (Energy and Energy Resources 2014).pptx
PRESSURE & BUOYANCY QUIZ
THURSDAY, APRIL 17TH
STUDY GUIDE DUE MONDAY, APRIL 14TH
Unit 8 - Pressure and Buoyancy Study Guide.doc
Chapter 12 Pressures and Fluids Notes
Chapter 12 Forces in Fluids.ppt
FORCES PROJECT CONCLUSION QUESTIONS
MUST BE TYPED! DUE WEDNESDAY, MARCH 19TH
USE TEMPLATE BELOW
Forces Project Conclusion Questions.dot
_ _ _ _ _ _ _ _ _ _ _ _ _ _ _ _ _ __ _ _ __
FORCES QUIZ TUESDAY, MARCH 18th
Chapter 11 Force's & Newton's Laws
Read and review the powerpoint to complete powerpoint notes and vocabulary words.
Marble Lab - Due Monday, February 24th
Use the template below to type up the report:
Marble Lab - formal lab - ICR 2014.doc
Follow the rubric below as a guide:
Marble Lab Rubric ICR 2014.dot
Smash the Task
Specific directions to complete the lab and graph.
MARBLE LAB Smash the Task Due Monday February 24th with Graph Instructions.dot
Speed and Motion Quiz Friday, February 14th
Study your study guide, notes and worksheets
Physical Science Quest - Wednesday, January 22nd
Study your study guide packet!
Extra help available Monday, January 20th 2:30 - 3:00
Physical Science Test on Friday December 6th, 2013
Extra Help Available Thursday, December 5th at 2:20 - 2:55
Physical Science Quiz on Tuesday, November 5, 2013
Extra Help available Monday 2:25 - 2:55
Let me know if you will be attending :)
Current Event Due Friday , October 25th
Article Website:
http://www.dogonews.com/2013/9/5/londons-dazzling-walkie-talkie-skyscraper-is-sizzling-hot-literally
Week of October 7 - 11
See me immediately if you have any questions about the lab.
Focus: Toilet Paper Lab
Due: Wednesday, October 16
Use the following template to organize and type your report.
Toilet Paper Template for ICR 2013.doc
Toilet Paper Lab Rubric for Grading
Toilet Paper Rubric for ICR 2013.dot
Crunch the Task Schedule for Lab:
Monday 10/7 - Rough Draft of Data Analysis Questions

Tuesday 10/8 - Rough Draft of Conclusion Questions

Wednesday & Thursday 10/9 - Complete Graph

Thursday 10/10 - Begin typing using template;
Type Heading, Title, & Procedure

Friday 10/11 - Insert Data Table & Graph

Monday 10/14 Type Data Analysis and Conclusion
Questions/Proofread and Check Rubric/ Print out Final Copy
Tuesday - Sit back and relax because you have finished early!


WELCOME TO PHYSICAL SCIENCE!
Week of Sept 30 - Oct. 4
Our first quiz is this Friday.
You will be able to use your science binder and interactive spiral notebook. This assignment will assess your organization skills along with your knowledge of class procedures, safety rules and Unit 1 & 2 notes.
Use the attached sheet to make sure you have all needed papers. Let me know what is needed by this Wednesday,
Notebook Organization Sheet.dot
THIS WEBSITE WILL PROVIDE YOU WITH INFORMATION ABOUT UPCOMING LABS, QUIZZES AND PROJECTS
I AM AVAILABLE FOR EXTRA HELP ON MONDAY, WEDNESDAY, THURSDAY & FRIDAY. PLEASE MAKE ARRANGEMENTS TO MEET WITH ME ONE DAY IN ADVANCE.
STUDY GUIDE KEY
ELECTRICITY AND MAGNETISM STUDY GUIDE PART III KEY.doc
ATMOSPHERE QUIZ
THURSDAY, JUNE 13
STUDY GUIDE KEY
THE ATMOSPHERE STRUCTURE STUDY GUIDE KEY Complete.docx
CRUNCH THE TASK!!!
INSOLATION LAB:
MONDAY: TYPE HEADING, PURPOSE, HYPOTHESIS & MATERIALS
TUESDAY: COMPLETE PROCEDURE SECTION
WEDNESDAY: INSERT GRAPH & COMPLETE DISCUSSION & ANALYSIS SECTION
THURSDAY: COMPLETE CONCLUSION
FRIDAY: PROOF READ AND CHECK RUBRIC THAT EACH SECTION IS COMPLETE
Light Quiz Study Guide Answer Key
TEMPLATE
Directions & Template Final for Insolation Lab.dot
Soil & Water Excel Graph
Soil & Water Graph for Insolation Lab.dot
Light Study Guide Answer Key 2013.dot
QUIZ - THURSDAY, MAY 23RD
EARTH SCIENCE QUIZ - SUN & STARS
FRIDAY, MAY 17TH
STUDY GUIDE KEY:
LIFE CYCLE OF A STAR KEY (LAST PAGE)
STARS AND SUN QUIZ STUDY GUIDE QUIZ ON FRIDA1.dot
Physical Science Quiz
Friday April 19th - Chapter 15 Energy
Earth Science Astronomy Test
Tuesday, April 2nd
Miss Bickar is available for review before or after school or during lunch study. Please see me to schedule a time!
Earth Science Extra Credit Project
Due: Friday, March 22nd
Must be typed
Research an astronomer (NOT ONE FRON OUR TEXTBOOK)
Write one paragraph (at least 5 sentences) about the astronomer and their accomplishments.
Insert a picture(s) of the astronomer and relevant, interesting pictures that relate to the accomplishment.
Physical Science Project
Earth Science Volcano Article
Due - Friday, March 8, 2013
You may use this template from Microsoft Publisher as a guide-
Note Sheet to record research/information-
Physical Science Marble Lab Due Friday, February 15, 2013
Marble Lab - formal lab - ICR.doc
Marble Lab Rubric ICR 2013.dot
Earth Science Test
TEST DATE HAS BEEN CHANGED TO TUESDAY 1/12/13
Study Guide - Textbook Chapter 9 Assessment page 275,# 1-17
and page 276 #18- 30
ANSWER KEY - Study Guide Assessment Key -Plate Tectonics.dot
PLATE TECTONICS study guide 2010 i.doc
Happy New Cheer!
Hope you had a wonderful holiday!
Physical Science Test - Friday, January 11, 2013
Earth Science Glacier Quiz this Friday, November 30th
Glacier Study Guide:
Power Point Notes:
Earth Science Test - Wednesday, October 24th
Soil & Mass Movement Study Guide Part 2.docx
Physical Science Toilet Paper Lab Template:
Directions: 1) Open the link below.
2) Copy the template onto Microsoft Word.
3) Insert & type from your lab done
in class.
4) Save and print out.
5) We will start the graph in class.
6) The graph may be cut & pasted
into the lab or attached as last page.
Toilet Paper Template for WEBSITE.doc
Must be typed!
Earth Science Four Spheres & Cycles Test
Tuesday, October 2nd
Topics include:
Lab Safety
Observations & Inferences
Topographic Maps
Earth Spheres and Anthrosphere
Interactions between Spheres
Earth as a System
Renewable & Non-renewable Resources
Water Cycle
Carbon Cycle
Welcome Back to School!!!

Hope you had an awesome summer & look forward to an exciting school year!!!

Miss Bickar Diving at Stingray City
Enjoying Frozen H20 in Austria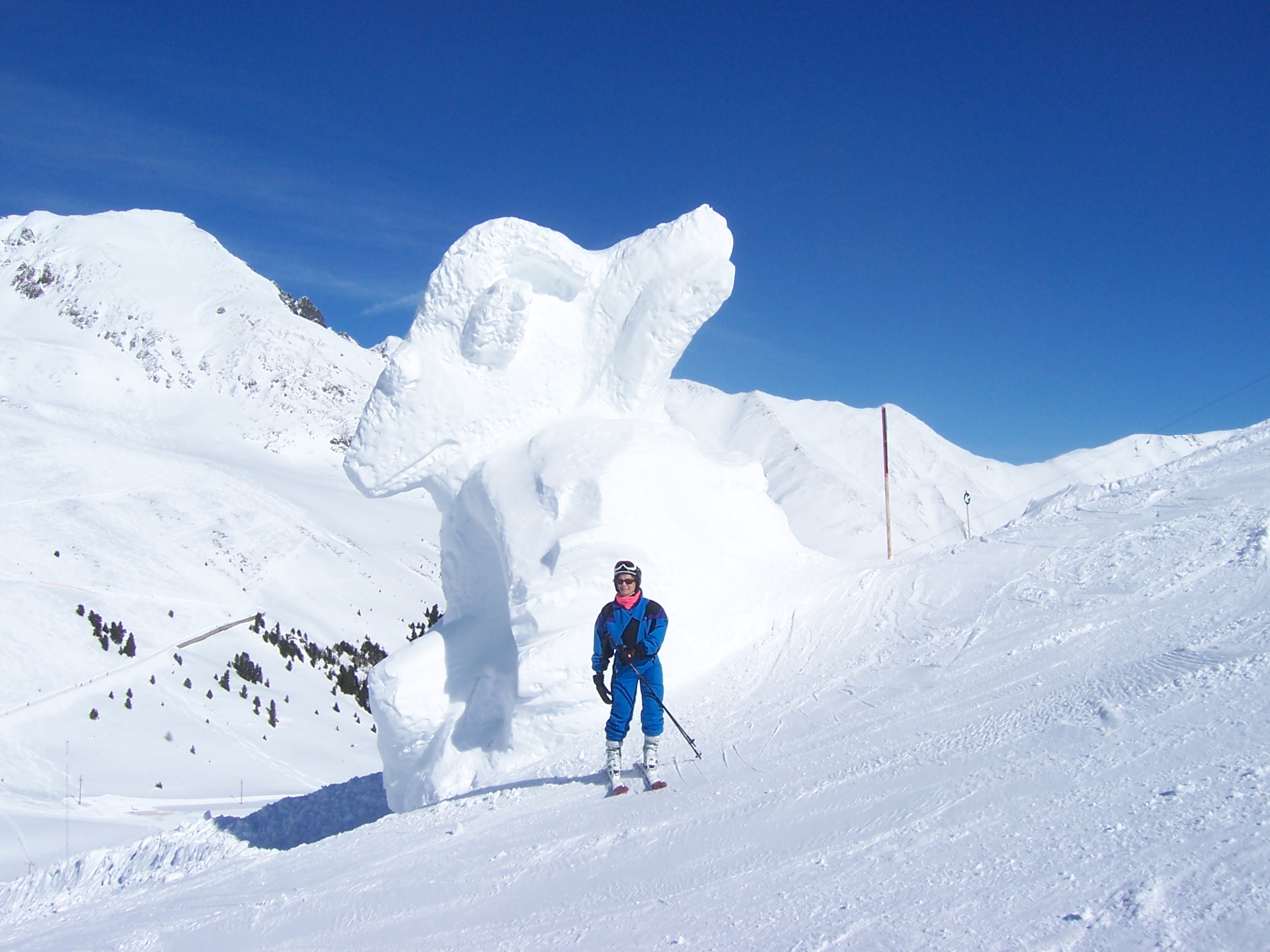 April 23 - 26th

6th & 7th Grade NJASK Testing

Delayed Opening - 8th Grade

Welcome Back!

Hope you enjoyed your spring break!

Physical Science

Students will present amusement parks designed with various renewable energy sources.

Earth Science

Heat Budget and Atmosphere Test
Thursday, April 19