page contents
WELCOME TO 6th Grade Math. 2017- 2018
Materials: You will need a binder or section of a binder (any size 3-ring binder will d0) You will also need white lined paper, whiteboard markers and multiple pencils. You can also use a spiral notebook if you like to work in a notebook.
How to set up your math binder:

You have the freedom to create your math section, just make sure it is neat and easy to locate your work.
Some students have set up their math section this way:
Section 1: W.L.P. – This where your (optional) spiral notebook will go and additional white lined paper.

(W.L.P. is for White Lined Paper)
Section 2: Handouts– This section will be for sheets that will be given throughout the year.
Section 3: Quiz/Test – This section will be for your returned quizzes and tests

Please keep your binder neat, organized, and up to date.


Look for your homework assignments and upcoming quizzes and tests
in the Oncourse Calendar.

The Extra Help Tab has links to practice and games to help you
with specific topics.

Check out the fun math games too!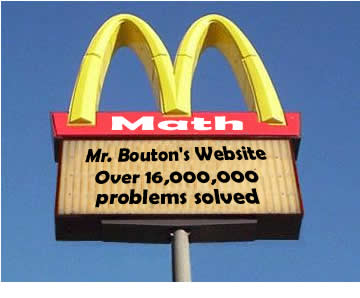 PARCC practice test
More practice: http://www.ixl.com/math/grade-6
PRACTICE TEST QUESTIONS FOR PARCC