page contents
On this website
Anytime the cursor
turns into a hand
, you can click.
This will lead you to a new link : )
Le Conseil pour le Développement du Français en Louisiane
in cooperation with
Louisiana Public Broadcasting
and
Télévision Française de L'Ontario
is proud to announce 14 hours weekly program of
award-winning French language children's programming:
Monday through Friday
3:00-5:00pm
and
Saturday-Sunday
8:00-9:00am and 2:00-3:00pm
Here is a link to LPB's web page for content;
It provides information on the programs, time, and intended audience:
These programs air on LPB2.
In the entire Lafayette area, LPB2
can be seen on Cox Cable Channel #122
or
Antenna Channel #24.2
or
Lusfiber Channel 19
Students may participate in

EVERY Friday.
Students must wear uniform bottoms
and
a Cecilia Primary spirit shirt purchased from school.
No other Cecilia shirts will be permitted only Cecilia Primary shirts.
The pink shirts sold for breast cancer awareness
can be worn on spirit days because they were part of a fundraiser
in which Cecilia Primary received money to support our students.

Reminders
Please remember to review the school and parish guidelines for proper dress code.
Belts must be worn with the exception of Kindergarten and Pre-K students.
Shirts must be tucked in at all times.
Mohawks will not be allowed
Follow the BARK !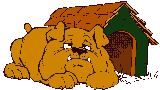 - Be prepared

- Act responsibly

- Respect all

- Keep Safe

je suis prêt à
'
Apprendre
Bien me comporter
Observer les règles de sécurité
Intéragir avec respect
Etre un bulldog responsable