page contents
Test grades in Social Living
are
S (satisfactory) 75% or more of the test correct.
or
N (needs improvement) less than 75% correct.
Being a responsible student / citizen
Follow the BARK !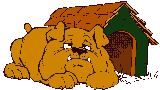 - Be prepared

- Act responsibly

- Respect all

- Keep Safe


Test on TBA

Les lignes du temps
TIMELINES
Test TBA
Timelines tell stories.
Timelines show events in the order they happened.
It's called chronological order.
Les métiers
TEST on