page contents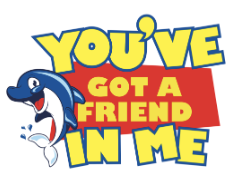 Hi my name is Mr. Bradley and welcome to my website!!
A little about myself: I am a graduate of Rowan University with a degree in Health & Exercise Science and currently a graduate student at Stockton University studying Educational Leadership. I love teaching PE & Health at the Elementary level! I'm also a veteran beach lifeguard, CrossFit instructor and teach surf lessons. I have many certifications including Mental Health 1st Aid, CPR instructor and EMT. In my spare time I enjoy spending time with my family, playing sports and bike riding.
PE Class LIVE on YouTube 9am weekdays!!
(You can still participate & watch the replay of the class on my channel if you miss it live!)
Follow the link below:
Dawes Avenue PE YouTube Channel
Daily Motivational Fitness Alphabet For Video #26
**HOME PE CURRICULUM SOLUTIONS**
Want a full 40 minute PE class?... follow this lesson plan!
-Warm-up:


The students will perform these exercises:
1. Toe grabbers (Down, Middle, Up motion)
2. Straddle Bends (legs straddled and students touch the floor with their finger tips)
3. Windmills (down to leg with opposite hand, up, then to other leg with other hand),
4. Airplanes (straddle position where they lean over and swing arms from side to side).
5. 10 sit ups
6. 10 push ups

If there is room.... students can practice locomotor movements inside or outside of their home
1. skipping
2. hopping
3. galloping
-Content:

Rhythm and Dance Unit 5- Students can play:
1. Freeze dance
2. Play "Just Dance" (gaming system if available)
3. YouTube "Just Dance" videos and dance along!

Movement Education Unit 1- Students will participate in various fitness activities:
1.on the DEAM (Drop Everything and Move) calendar for the month that was sent home in student folders.
2.Students can also do "Physical Challenges" on my YouTube channel at: https://www.youtube.com/channel/UCWDJRJvR0n9oIvgOgNAVzhA?view_as=subscriber
3. complete a yoga video https://www.cosmickids.com/
- Closure:

Students can do 3-5 minutes of mindfulness laying on the ground. using music from: https://www.youtube.com/watch?v=uJTCMb4yC3U&disable_polymer=true
Additional Online Resources for PE & Health @ Home:

1. GoNoodle https://www.gonoodle.com/
2. Cosmic Kids Yoga https://www.cosmickids.com/
3. Youtube- Just Dance https://www.youtube.com/results?search_query=just+dance
4. BrainPop Jr. https://jr.brainpop.com/
5. PBS Kids https://pbskids.org/
6. *NEW* 60 DAY FREE TRIAL Adventure2Learning https://www.adventure2learning.com/
Everyday Physical Activity Tips:
Walk Whenever Possible
Walk instead of drive, whenever you can

Take the stairs instead of the escalator or elevator

Take a family walk after dinner

Replace a Sunday drive with a Sunday walk

Go for a half-hour walk instead of watching TV

Get off the bus a stop early, and walk

Park farther from the store and walk

Take the stairs not the escalator

Make a Saturday morning walk a family habit

Walk briskly in the mall

Take the dog on longer walks

Go up hills instead of around them
Move More in Your Home
Garden, or make home repairs

Do yard work. Get your children to help rake, weed, or plant

Work around the house. Ask your children to help with active chores

Wash the car by hand

Use a snow shovel instead of a snow blower

Exercise during TV commercial breaks (jumping jacks, plank hold, etc.)
Live Actively
Join an exercise group, and enroll your children in community sports teams or lessons

Do sit-ups in front of the TV. Have a sit-up competition with your kids

Pace the sidelines at kids' athletic games

Choose an activity that fits into your daily life/lives

Use an exercise video if the weather is bad

Avoid labor-saving devices, such as a remote control or electric mixers

Play with your kids at least 30 minutes a day

Dance to music… with your kids

Choose activities you enjoy. Ask children what activities they want to do

Explore new physical activities

Give yourself a gold star with non-food related rewards, such as a family day at the park, lake, or zoo

Swim with your kids

Buy a set of hand weights and play a round of Simon Says with your kids—you do it with the weights, they do it without
All the best!
-Mr. Bradley
**All students are required to wear sneakers. Students have PE 2 times per week. Also, jewelry is not permitted to be worn during PE class (earrings, necklaces, etc). Any questions please feel free to email me.**
| | | | | |
| --- | --- | --- | --- | --- |
| Monday | Tuesday | Wednesday | Thursday | Friday |
| 3rd- Jensen | 3rd- Willett | 3rd- Rutkowski | 3rd- Smith | 3rd- Mixed Group |
| 2nd- Smith | 2nd- Faber | 2nd- Taylor | 2nd- Timmons | 2nd- Wagner |
| 1st- Bennett | 1st- Baltz | 1st- Mensh | 1st- DiGiacamo | 1st- Adaptive PE |
| K- Haas | K- Loveland | K- Leonardo | K- Stanwich | K- Lick |