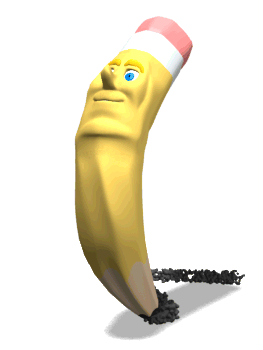 What can YOU do to improve your ELA test score?
Read directions carefully!

Read questions first, if allowed, so you know what you're looking for while reading.

Use your

highlighter

to highlight KEY words (important words) in the questions. For example, you should pay attention to words like who, what, where, when, why, how. Other phrases to look for include: most likely, the best, what happened first, what happened right before, what happened after.

Read the passage or text carefully!

Use your

highlighter

while reading to pick out important things that happened. (Do NOT highlight everything though because then you might not remember which parts were important).

LOOK back in the story for the answers. Many times the answers are

"

RIGHT THERE

!"

Read ALL

captions

(pictures with words),

charts, tables,

and

titles!

OMIT answers when you can. Many times there will be silly or "dumb" answers you can cross off. Cross them off, and then concentrate on the BEST or BETTER answer with what you have left.

Reread

and

skim

paragraphs when you are unsure of answers. Again, the answer could be "RIGHT THERE!"

When skimming,

look for words or phrases from the question

in the text. That may be helpful in finding the answer. Then reread the paragraph when you find the words/phrases.
Read the

ENTIRE

question (including all bullets).

Highlight key words from the question(s).

LOOK

back in the story (or your notes) to answer the question(s). Highlight words, phrases, and sentences that you will include in your writing.

Make sure you start with a

topic sentence.

Using words from the question can help you form a topic sentence.

One helpful tip in forming paragraphs would be to use each bullet as a new paragraph. This can work most of the time, but not always depending on the question (read the bullets to see if this will work). Remember a paragraph includes details and examples that are alike. Paragraphs are indented!

Use the passage or text to answer the questions. Your opinions DO NOT count !!!! Write about what you just read in the text!!!

If the question asks you to compare and contrast story events, characters, etc., from more than one story, then you

must

include examples from BOTH stories.

Include a closure in your writing.

Reread what you have written at least twice if time. Make sure you have complete sentences, capitals, end marks, correct punctuation, and check spelling (Did you mean to write were or where?).

Ask yourself:

Is my writing readable? Does it make sense? Did I answer ALL questions in the bullets?
*****Have confidence in yourself and TRY your BEST!*****