page contents
Scoliosis Spinal Screening for the 5th grade will take place during physical education periods on Tuesday May 15th and Wednesday May 16th.
Students will be viewing an informational video about scoliosis prior to the screening day, during their gym class.
If you wish to have your child screened by your family physician instead, please send in a parent note before testing and forward the physician report to us when the screening is done. Any students without a parent or physician note at screening time must be screened.
I will be conducting these screenings. The boys and girls will be examined separately. In order to completely visualize the spine, the testing requires a bare back. To maintain the privacy of your child, I ask all female students to wear a two-piece bathing suit or one-piece scoop back bathing suit under their clothing.
I appreciate your cooperation with this state mandated program. If you have any questions, please feel free to contact me.
IT'S

NOT

TOO LATE TO GET THE FLU SHOT
WHERE: Monmouth County Health Department
LOCATION: 3435 Route 9 N, Freehold, NJ 07728
WHEN: Thursday February 15, 2018 from 2pm-5pm
FOR WHOM: Children 6 months thru 17 years old
*Call for an Appointment: 732-431-7456 Option 2
---
We invite you to support The American Heart Association as we help raise awareness for heart disease and women. On Monday Feb. 5th, Allenwood's Jump Rope for Heart kick off, let's join together and also Go Red!
Click Here to watch a video!
We would like to stress the importance allergy awareness of the numerous (food and non-food) allergies that are present with our students. In an effort to maintain an environment where all children can feel included in celebrations, please refrain from sending in candy or any edible treats with your Valentine cards.

Thank you for your continued support in keeping Allenwood a safe and healthy environment for all of our students.
Winter Reminders from the School Nurse
All medications, even those sold over-the-counter (Ibuprofen, Tylenol, etc.) require a signed prescription from the doctor, as well as written parental consent, to be administered by the nurse in the health room.
The school nurse has approval to administer Chloraseptic spray and salt water gargles to all students to ease nagging coughs or sore throats. Having your child keep a water bottle at their desk can also help lessen these symptoms. Cough drops are not permitted due to choking hazard.
Chapped lips are very common this time of year, so if your child is susceptible, please send lip-balm/chapstick with them in their backpack for personal use.
Remember that if your child is sick and has a fever, he/she must be fever-free for 24hours (without the use of fever-reducing medication) before returning to school.
If your child has vomited or had diarrhea at home, it is best to keep him or her home until symptom-free for 24 hours.
If your child will be absent due to illness, please remember to call the office and let them know. Please send in a note upon his or her return to school. If you have a note from the doctor, remember to send that in as well.



Students do go outdoors for recess during the winter months. Coats, hats and gloves are necessary to keep them warm during their free time.
Please feel free to contact Nurse Kristen in the health room with any questions!

December 1, 2017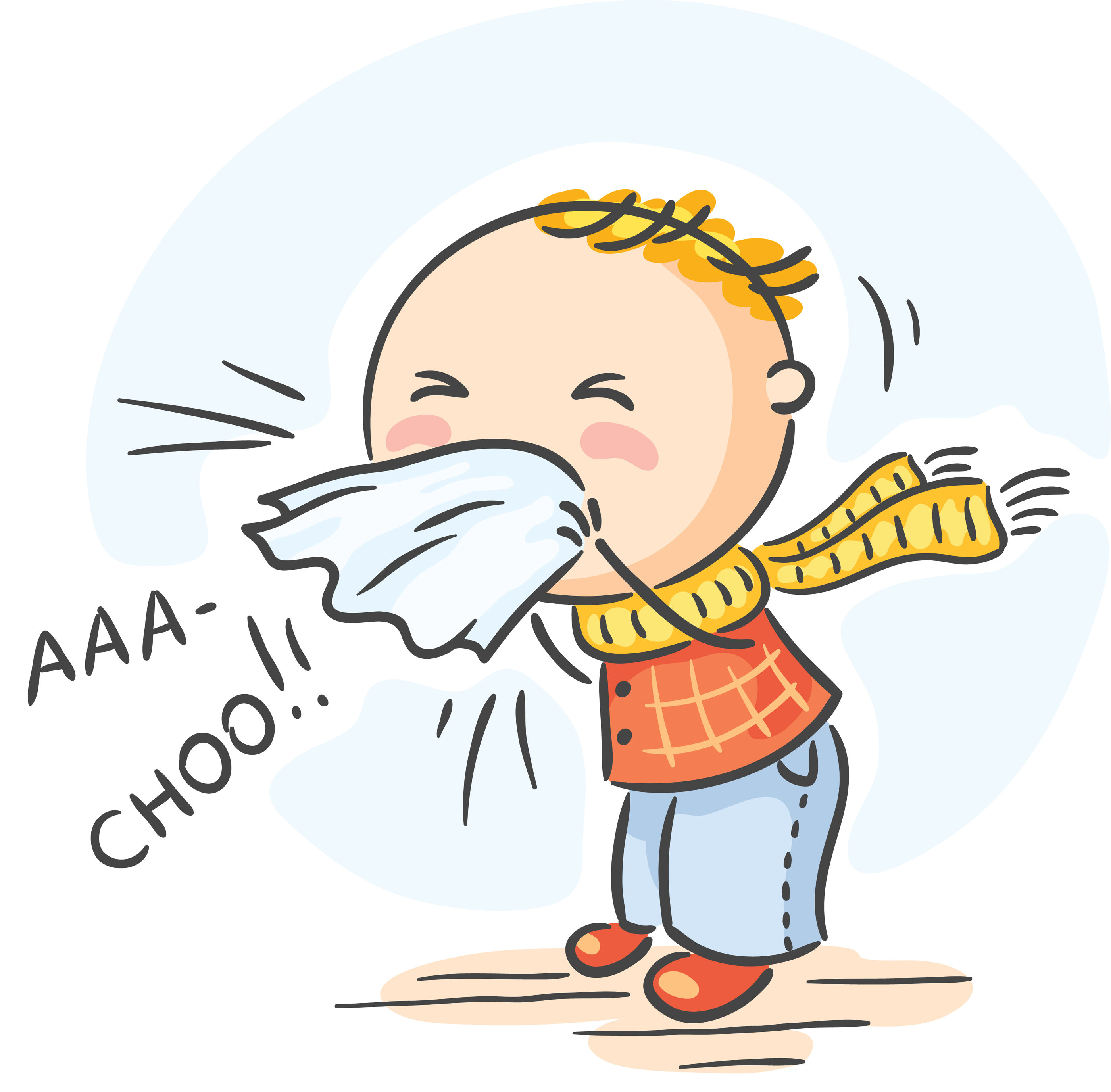 The cold and flu season is upon us. Your child's health is our priority. To prevent widespread flu in the school, we recommend that your child stay home from school if experiencing flu or cold symptoms. To decide whether or not to send your child to school, please consider the following guidelines.
Consider keeping your child at home for an extra day of rest and observation if he or she has any of the following symptoms:
Very stuffy or runny nose and/or a cough

Mild sore throat (no fever)

Headache

Stomach ache
Please keep your child at home for treatment and observation if he or she has any of these symptoms:
Fever (greater than 100 degrees by mouth. Your child may return to school only after his
or her temperature has been below 100 degrees, by mouth, without Tylenol or Ibuprofen for
a minimum of 24 hours)
Vomiting

Diarrhea

Chills

General malaise or feelings of fatigue, discomfort, weakness or muscle aches

Frequent congested (wet) or croupy cough

Lots of nasal congestion with frequent blowing of nose
What can I do to prevent the flu or cold?
Wash hands frequently

Do not touch eyes, nose or mouth

Cover mouth and nose when sneezing or coughing, use a paper tissue, throw it away

Avoid close contact with people who are sick

Get enough sleep

Eat a well balanced, nutritious diet
Thank you for all of your effort to helping make this school year as healthy as possible.
Sincerely,
Kristen Guinee RN, CSN
Immunization Requirements to Enter Wall Intermediate School
Students entering the 6th grade at Wall Intermediate School will be required to receive a Tdap and Meningococcal vaccine upon turning 11. If your child receives these vaccines before the end of this school year, please provide me with the documentation from your child's healthcare provider. If your child receives these vaccines during the summer, you will need to provide them directly to the Wall Intermediate School Nurse prior to the start of the next school year. Please let me know if you have any questions.