page contents
What's Happening in Room 407?

We are very excited to begin another fun school year at Tabernacle Elementary School. We have so many fun activities planned for this year: visiting Tuckerton Seaport, building model lighthouses, attending fourth grade camp and more!
As fourth graders, all the students will recieve a MacBook to use in school to prepare them for their transition to OMS. To share our digital work with you, we will be using Seesaw! Each student will create a digital portfolio to document his or her learning throughout the year.
Check out our Seesaw Journals to see what we are learning each day!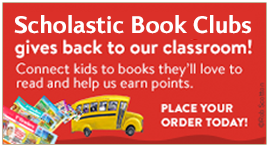 Scholastic Book Club Class Code: Q4DCK