page contents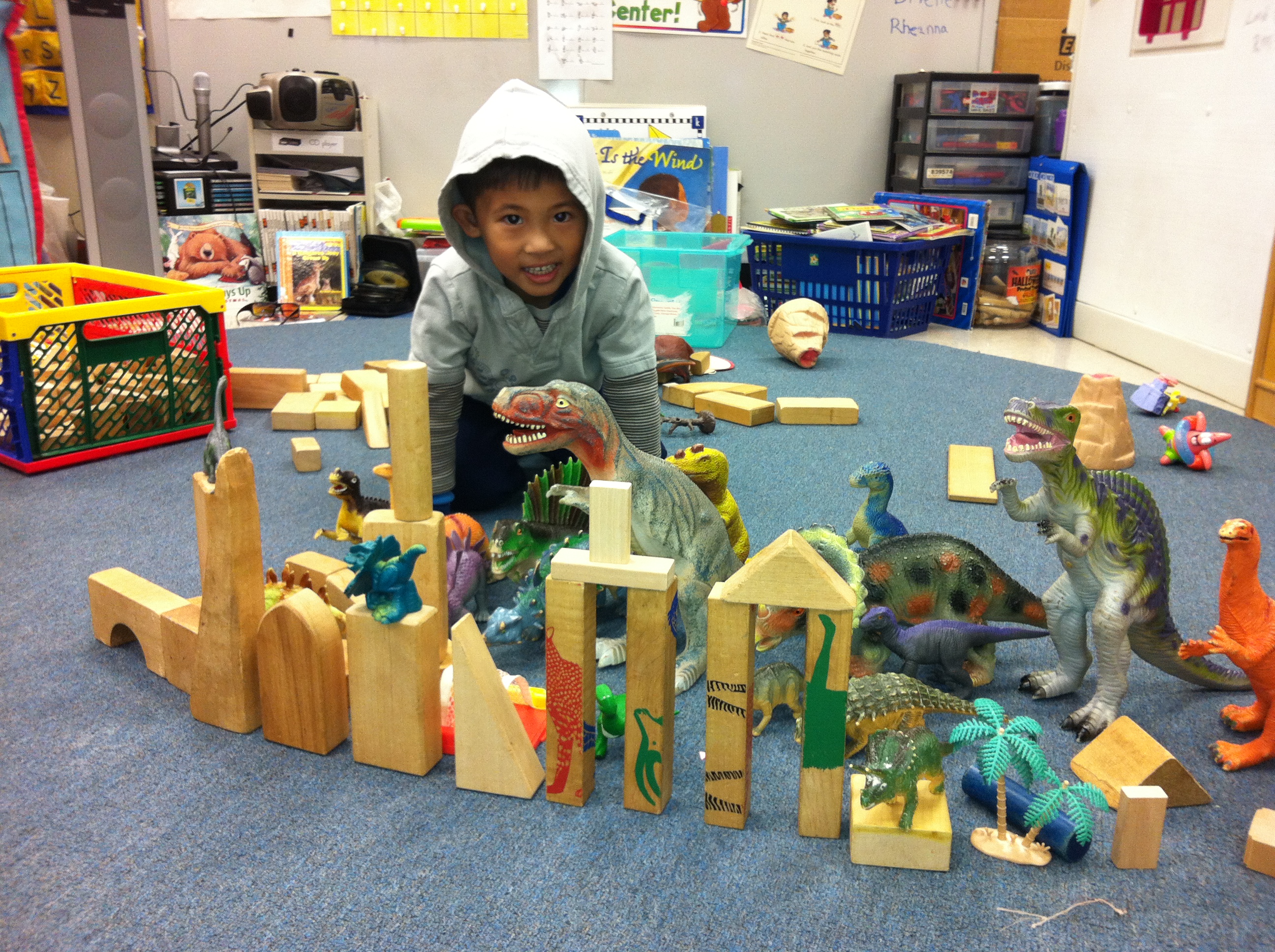 If you are a resident of Egg Harbor Township and are the parent of a child between the ages of 3-14 who may have an educational, physical, mental, or emotional disability, the Egg Harbor Township School District's Child Study Team can help. Special programs and professional guidance to assist children are offered free of charge through your local school district.
Hi!
I hope that everyone is having a wonderful year in school and I am looking forward to lots of busy, fun-filled activities this spring. I will be sending home a What I did today Page that will include the songs, stories, colors, letters, shapes and themes and special events that we will be talking about in class so you can talk about it at home.
Please send in a change of clothes for your child to be kept in the classroom socks, underwear, shirt, shorts, long pants) in a marked large zip locked bag. Thank you.
I am looking forward to meeting and talking to all of you.
Sincerely,
Katie Lind
P.S. We will always appreciate any items that you would like to send in such as tissues, Lysol spray and cleaning wipes, hand soap, "baby"wipes, juice boxes, classroom snacks, paper plates and cups.
Our Day
Morning Meeting- This includes, weather, singing, movement, calendar and other basic math skills.
Choice STEM time- Play areas of Home, Block, Reading and Writing, Computer, Sand and Water, Art and Science Discovery will be chosen. An adult in the room will go to that area with your child and play, as well as integrate the goals worked on at groups
Fine motors- Children will be broken down into groups. One group will go with each assistant and one group will go with the teacher. In these groups they will work on IEP Goals and other core standards.
Whole Group- Our reading curriculum will be covered at this time, as well as other cognitive skills.
Snack- Snack is a group Language lesson including working on Manners, Making choices with our words and the discription concepts of hard, crunchy, chewy, soft, sweet, salty, size, shape and color.
Books and puzzles- Sometimes, when we have finished early, or have free time, the children will play quietly in the quiet area.
Movement- Working on gross motor skills including movement/dancing activities inside and outside.
Homework
One day a week your child will be an On Track to Kindergarten homework. It will consist of one to two pages of work that we are currently working on in the classroom.
What I Did Today Notes
Your child will be bringing home a daily note that will tell you -about his/her day. Please do not be concerned if he or she does not have one once in awhile. Sometimes it may be too hectic or there may be copy machine problems. Please use this sheet to discuss the day with your child.
Behavior
We workon a happy/sad stoplight system. Your child will start the day with their picture stick in the green, happy face pocket. If they go to time out, they move to yellow with a straight face. They are able to stay in this pocket until their third time out. If they go to time out a third time, they move to red, with a sad face. Your child will receive a daily note corresponding to the pocket they end with that day.
At the end of the week we sometimes get to pick from the prize box. The prize box is comprised of small toys your child can choose. This behavior management system has already shown great promise for the year and the kindergarten teachers use a very similar system.
Other Information
Clothing- please remember that your child will be outside most days, or working with messy things that may damage their clothing. We take every precaution against this, however, it does happen. Please dress your child appropriately and be sure to send in a change of clothing.
Absences
If your child is going to be absent, if he or she rides the bus, please call transportation first (927-2443) and then the school. (927-8222)
The Creative Curriculum Objectives for Development & Learning
Social–Emotional
1.Regulates own emotions and behaviors
a.Manages feelings
b.Follows limits and expectations
c.Takes care of own needs appropriately
2.Establishes and sustains positive relationships
a.Forms relationships with adults
b.Responds to emotional cues
c.Interacts with peers
d.Makes friends
3.Participates cooperatively and constructively in group situations
a.Balances needs and rights of self and others
b.Solves social problems
Physical
4.Demonstrates traveling skills
5.Demonstrates balancing skills
6.Demonstrates gross-motor manipulative skills
7.Demonstrates fine-motor strength and coordination
a.Uses fingers and hands
b.Uses writing and drawing tools
Language
8.Listens to and understands increasingly
complex language
a.Comprehends language
b.Follows directions
9.Uses language to express thoughts and needs
a.Uses an expanding expressive vocabulary
b.Speaks clearly
c.Uses conventional grammar
d.Tells about another time or place
10.Uses appropriate conversational and other communication skills
a.Engages in conversations
b.Uses social rules of language
Cognitive
11.Demonstrates positive approaches to learning
a.Attends and engages
b.Persists
c.Solves problems
d.Shows curiosity and motivation
e.Shows flexibility and inventiveness in thinking
12.Remembers and connects experiences
a.Recognizes and recalls
b.Makes connections
13.Uses classification skills
14.Uses symbols and images to represent something not present
a.Thinks symbolically
b.Engages in sociodramatic play
Literacy
15.Demonstrates phonological awareness
a.Notices and discriminates rhyme
b.Notices and discriminates alliteration
c.Notices and discriminates smaller and smaller units of sound
16.Demonstrates knowledge of the alphabet
a.Identifies and names letters
b.Uses letter–sound knowledge
17.Demonstrates knowledge of print and its uses
a.Uses and appreciates books
b.Uses print concepts
18.Comprehends and responds to books and other texts
a.Interacts during read-alouds and book conversations
b.Uses emergent reading skills
c.Retells stories
19.Demonstrates emergent writing skills
a.Writes name
b.Writes to convey meaning
Mathematics
20.Uses number concepts and operations
a.Counts
b.Quantifies
c.Connects numerals with their quantities
21.Explores and describes spatial relationships and shapes
a.Understands spatial relationships
b.Understands shapes
22.Compares and measures
23.Demonstrates knowledge of patterns
Science and Technology
24.Uses scientific inquiry skills
25.Demonstrates knowledge of the characteristics of living things
26.Demonstrates knowledge of the physical properties of objects and materials
27.Demonstrates knowledge of Earth's environment
28.Uses tools and other technology to perform tasks
Social Studies
29.Demonstrates knowledge about self
30.Shows basic understanding of people and how they live
31.Explores change related to familiar people or places
32.Demonstrates simple geographic knowledge
The Arts
33.Explores the visual arts
34.Explores musical concepts and expression
35.Explores dance and movement concepts
36.Explores drama through actions and language
English Language Acquisition
37.Demonstrates progress in listening to and understanding English
38.Demonstrates progress in speaking English