page contents
Learning Can Never Be Erased
Our Specials Schedule for Q3:
Monday: Music and Art

Tuesday: Gym and Health
Wednesday: Computers and Theater
Thursday: Computers and Character Ed.
Friday: Gym and Health
If you would like to see some of what we worked on during Project Based Learning last year:
You can access this movie by going to Golden Door's main page, www.goldendoorschool.org, and then clicking under the heading, "For Parents." Look in the drop down menu for "videos," and there you will find our Superstars shimmering. What is "The Project Based Learning Experiment?" This movie was originally created for a turnkey presentation on, "Project Based Learning," for teachers, but ended up becoming a big hit with our students. Many children have been very eager to engage in PBL and we have piloted this in our class with great success. I'm looking forward to incorporating more PBL in our classroom this school year!
"You're off to Great Places!
Today is your day!
Your mountain is waiting,
So...get on your way!"
-Dr. Seuss, Oh, The Places You'll Go!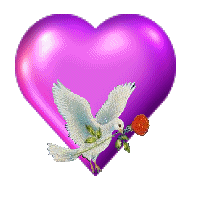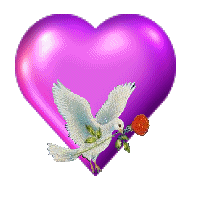 Our goal is to: "Spread Mental Sunshine"
Mrs. Fortunato's Second Grade Superstars 2018/2019
Welcome to Our Colorful World
"Star or no star we like you the way you are!"
All kids need a little help, a little hope, and someone who believes in them.
-Earl "Magic" Johnson
"Don't cry because it's over, smile because it happened" - Dr. Seuss
Important February dates to remember:
Hope you had a wonderful summer break with your family. Welcome Back to School
Star Students
Shine On
Mrs. Fortunato's Second Grade Superstars
Why do I call our class the "Superstars"? It is because I truly believe that all children should have the opportunity to shine, regardless of their academic abilities or in school behavior. It is my goal to bring out your child's "inner star" throughout this year. Through the consistent use of positive reinforcement inside the classroom, your children will frequently hear me say, "you're a superstar,"you're shimmering," "you sparkle," or "keep on shining".
You should see your child "glow" and " illuminate like a star," when they hear this from me in class. Their smile "brightens" my day and warms my heart. The key to attaining desirable behavior inside the classroom, is to catch your child when they are doing something right. This often counteracts the redirection I may have to give if they aren't following the school rules. It is as simple as one positive and cliche statement that can create a positive environment. Try it at home and tell your child they're "glistening" or "shimmering" like a star. They love to hear this! As you know, I am the stardust fairy. Don't be surprised when your child comes home with a little extra "sparkle" on their clothes.
Best Regards,
Mrs. Fortunato
Second Grade Teacher
lfortunato@goldendoorschool.org
Parents, please make sure that you are sending your child in with a healthy snack each day. Snack donations are always welcomed and appreciated. Please realize, the class snack donations are meant to be used for students who occasionally forget their snacks. This is not meant to be used to supply children with a daily snack. I ask that each parent send their child in with a healthy snack every day. Thank you in advance for your cooperation with this!
Recipe For A Second Grade Student
Ingredients:
1 Bunch of Cheerful, Excited, and Eager Students
1 Enthusiastic, Inspired, and Dedicated Teacher
1 Cup of Reading
1 Cup of Grammar
1 Cup of Spelling
1 Cup of Writing
1 Cup of Math
1 Cup of Science
1 Cup of Social Studies
1 Cup of Character Education
1 Cup of Friendship
1 Cup of Honesty
1 Cup of Respect
1 Cup of Compassion for Others
Add the following spices for added zest:
1 Cup of P.E. (Mr. Montorio)
1 Cup of Library (Ms. Salley)
1 Cup of Music (Mr. Giordano)
1 Cup of Technology (Mr. Thomas)
1 Cup of Art (Ms. DeBlasio)
1 Cup of Recess
Blend Reading, Grammar, Spelling, Writing, Math, Science, Social Studies, and Character Education carefully each day.
Add honesty, friendship, respect, and concern for others in heaping portions.
Add a heaping helping of originality, along with a scoop of understanding and a sprinkle of discipline daily.
Fold in an abundance of supportive and concerned parents.