page contents

Read Across America Week
Our 2018 Read Across America Week will be February 26th - March 2nd, 2018.
HIghlights this week will be our Dr. Seuss Trivia contest in the morning, our author visit of Lee Harper and
we will have buddy reading with some first, second and third grade classes.
We were lucky to have our guest author visit with Nick Bruel in the Media Center on June 1, 2015 as well as plenty of other fun activities and dress-up days. We will, once again, have our guest readers come into every classroom to read to the students. These guest readers come from the Fernwood Avenue Middle School National Junior Honor Society and all of our students love having them. I want to thank all the students and faculty in making this week a success!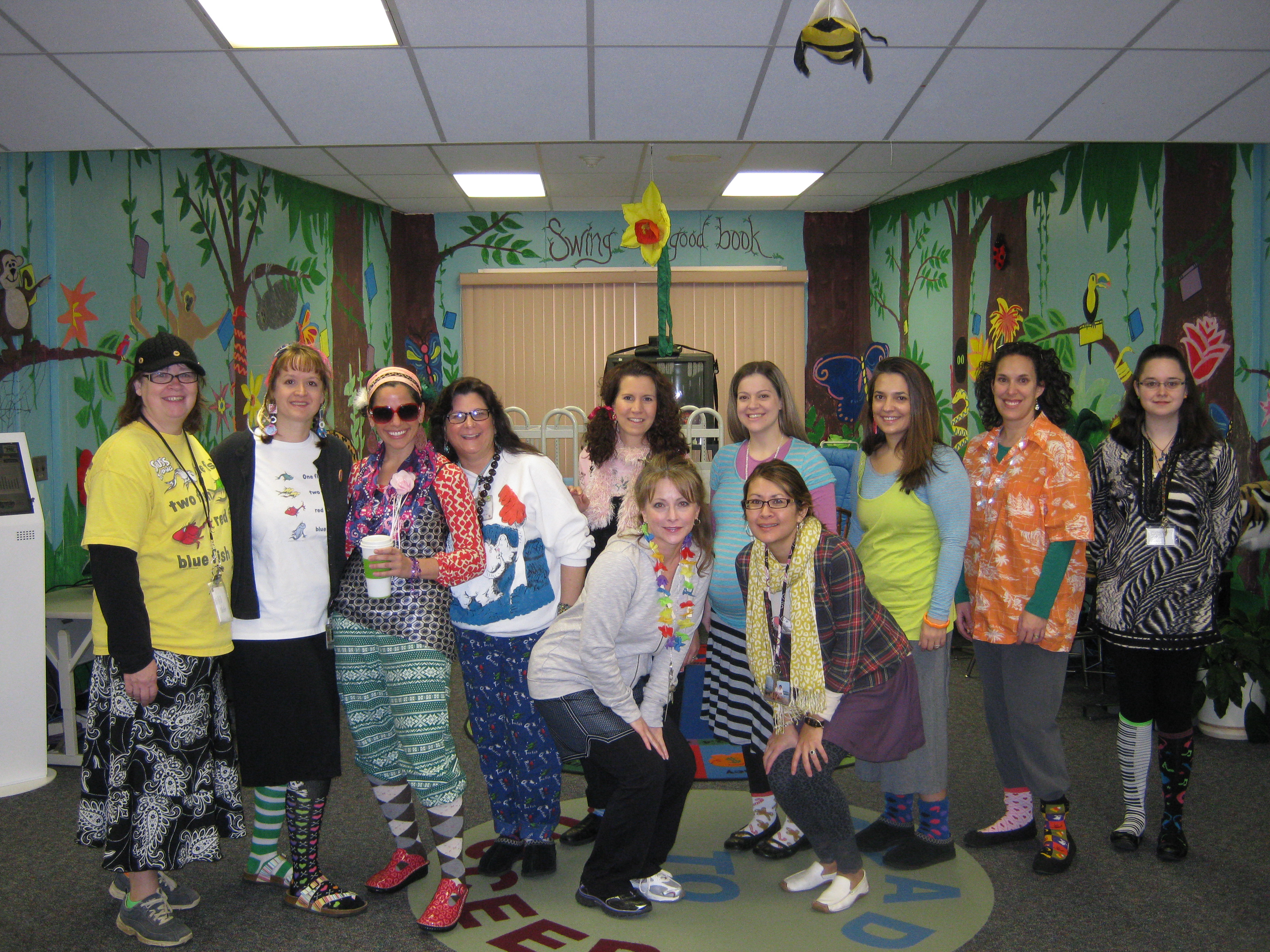 Our faculty taking part in Wacky Wednesday!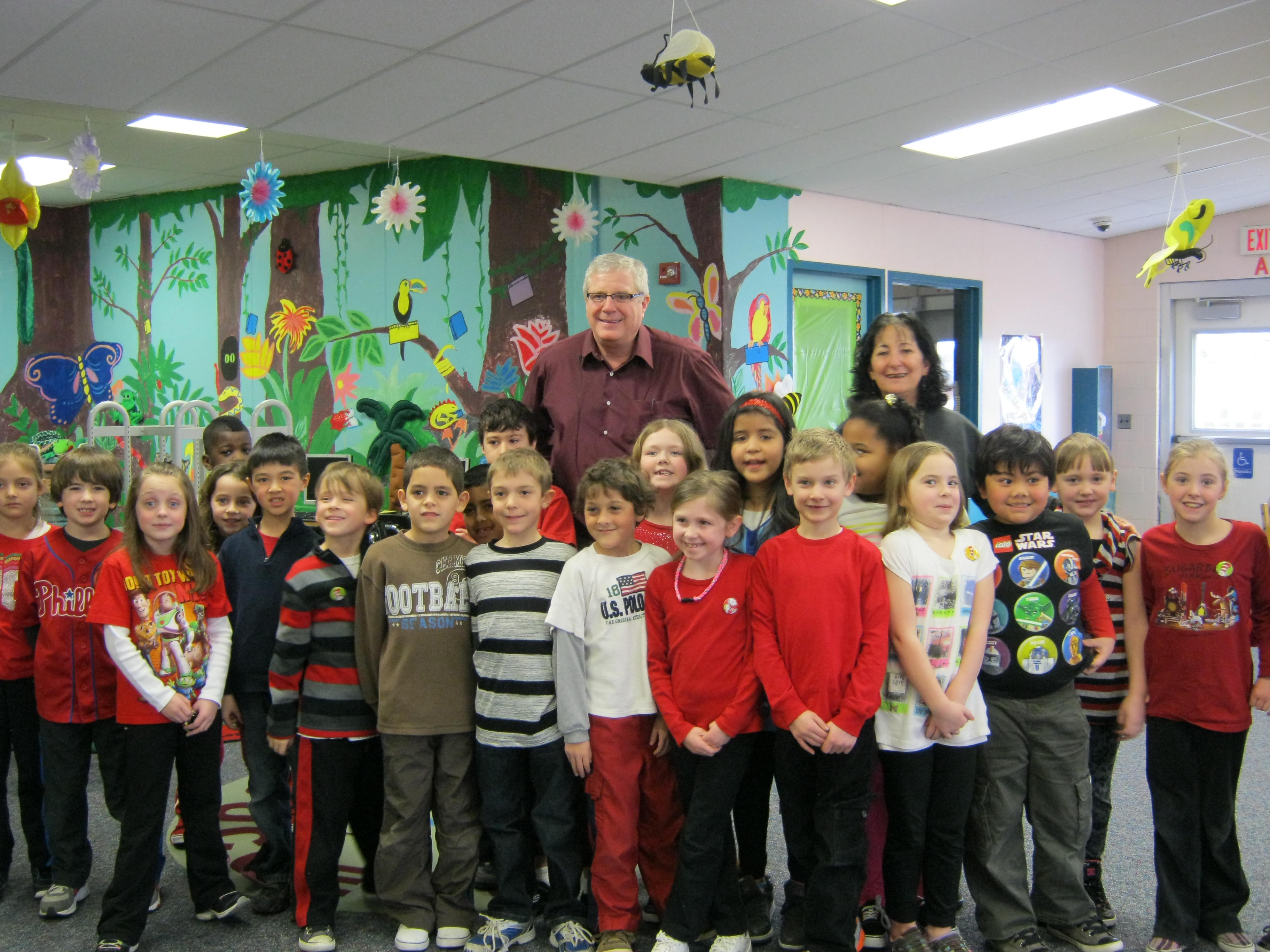 Eddie Davis from Lite Rock 96.9 came to read to our school. Pictured is Mrs. Ceil Reilly's second grade class.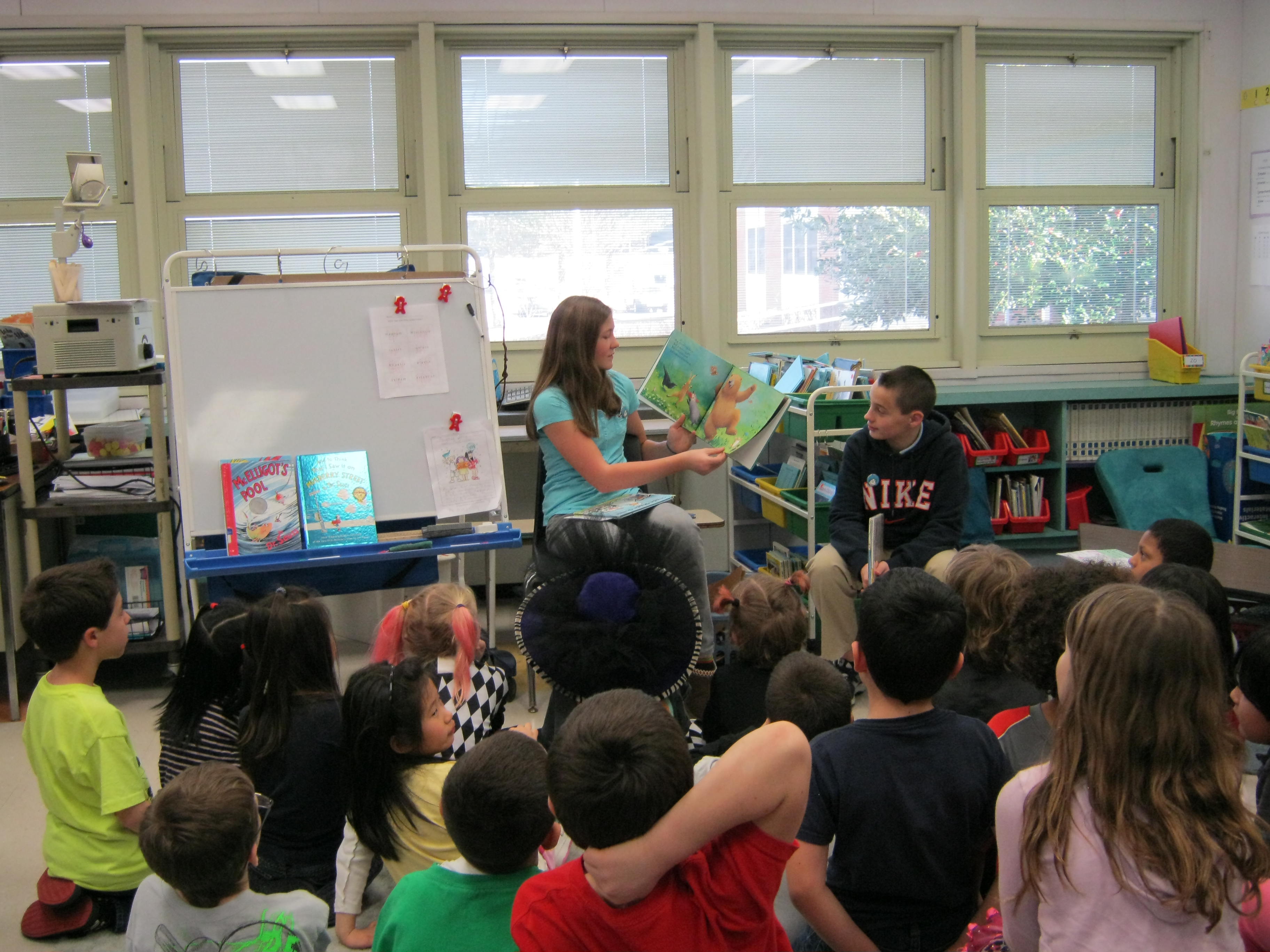 Pictured reading are Ella Glenn and Jack Menet from the Fernwood Ave. MS
Junior Honor Society.
The National Education Association (NEA) annually sponsors Read Across America. The NEA's Read Across America focuses the country's attention on how important it is to motivate children to read in addition to helping them master basic skills. The nationwide reading celebration takes place each year on March 2, the birthday of beloved children's author Dr. Seuss, who epitomizes a love of learning. For more information, check out their website http://www.nea.org/readacross/index.html.