page contents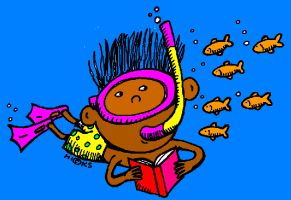 What's Going on in the Library?
Book Fair
Our Fall Book Fair will be held in the Elementary Gym, October 21st - 24th. Family night is Tuesay from 5:30 pm - 7:00 pm. Come on out and help support your local School Library and Parents Club, thank you! Check out our Online home page, http://www.scholastic.com/bf/slaybaughelementaryschool
2020 Author/Illustrator Visit
Our Read Across America Week 2020 author visit will be with Daryl Cobb! Thank you to the Parents Club for this! Check out his website for more info on him, http://authorvisitsbydarylcobb.com/

2015 Author Visit
We really enjoyed our 2015 Author Visit of Nick Bruel! He is the author of Bad Kitty for President, Poor Puppy. Check out his website http://www.nickbruel.com/ to see his work.
We thank the Parents Club for their visit!