page contents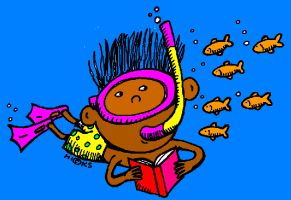 What's Going on in the Library?
Book Fair
Our Spring Book Fair will be held in the Elementary Gym, March 18th - 21st. Family night is Tuesay, March 19th from 5:30 pm - 7:00 pm. Come on out and help support your local School Library and Parents Club, thank you! Check out our Online home page, http://www.scholastic.com/bf/slaybaughelementaryschool
2019 Author/Illustrator Visit
Our Read Across America Week 2019 author visit of Dar Hosta James was a success! Students and faculty enjoyed her visit immensely. Thank you to the Parents Club for this! Check out her website for more info on her, https://www.darsworld.com/

2015 Author Visit
We really enjoyed our 2015 Author Visit of Nick Bruel! He is the author of Bad Kitty for President, Poor Puppy. Check out his website http://www.nickbruel.com/ to see his work.
We thank the Parents Club for their visit!