page contents

Welcome to Mrs. Caroluzzi's Class!
Title 1 teacher
First grade
I look forward to working with your child this year to help improve their reading skills. If you ever have any questions or concerns please email me at caroluzj@eht.k12.nj.us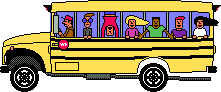 EMBRACE, ENGAGE, EDUCATE
Mission Statement/Goals
Improve student achievement
Support climate and culture
Build community pride
School is closed due to COVID-19. Please make sure you are reading everyday and completing your MobyMax assignments from your classroom teacher!
The links below provide some great FREE resources for reading at home:

Resources for Read Alouds
Big Universe: https://start.k12.com/national.html?st=big-universe&_ga=2.40064034.1631013870.1584975486-322976546.1584975486
Storyline Online: https://www.storylineonline.net/
Audible Free Books: https://stories.audible.com/discovery
Resources for Reading Comprehension/Skills
ReadWorks: https://www.readworks.org/
Read Theory: https://readtheory.org/
Time for Kids: https://www.timeforkids.com/