page contents

Welcome to Mrs. Caroluzzi's Class!
Title 1 teacher
First grade
I look forward to working with your child this year to help improve their reading and math skills. If you ever have any questions or concerns please email me at caroluzj@eht.k12.nj.us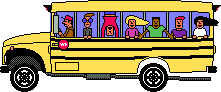 EMBRACE, ENGAGE, EDUCATE
Mission Statement/Goals
Improve student achievement
Support climate and culture
Build community pride
Hello Parents,
Parents! This year's main fundraiser is the
Davenport Dash Fun Run
. It's a two-week program that kicks off
on Wednesday April 3rd
. Families will then gather pledges for every lap your student runs (30-35 laps), and we'll celebrate at the
Fun Run on Friday April 12th
.
With our big goal of raising
$15,000 for the PRIMARY
playground
, we asked the Fun Run experts at Boosterthon to power our Fun Run and make it more profitable, easier, and fun.
Students will also experience an amazing character theme, MINDSPARK MYSTERY LAB! Boosterthon's most exciting theme yet combines S.T.E.A.M skills (Science, Technology, Engineering, Arts, and Math) with character-building. While they're teaming up with the MindSpark Kids to solve mysteries, our students will learn five 21st-century character traits that will help strengthen themselves and our world.
Please help our school by reaching out to sponsors all across the United States and the world!
Thank you for your support!
Thank you for your support in advance.
Sincerely,
Mrs. Giardina, Our Staff, The Boosterthon Team and Your Children