page contents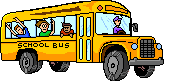 Class Time
The purpose of class counseling time is to provide further opportunities for the students to build on their social and emotional development. The lessons are collaborative in nature with the involvement of the classroom teacher. Discussion and cooperative activities are used to further encourage group involvement. Lessons reinforce the American School Counselor Standards under the components of academic, career and personal-social. Lessons are geared to be cooperative in format with current issues related to our school population.
Pre-K Classes are once or twice a month
with many activities related to prosocial skills.
Kindergarten classes include Buddy Bob and the Get Along Bunch.
First Grade classes emphasize respect and kindness
through responsible actions.
Second Grade classes relate to cooperation and how to have helpful attitude.
Third Grade classes emphasize unity in the school community with empathy.
Fourth Grade class topics include peer relationships and
responsibility through conflict resolution strategies.
Fifth Grade classes further elaborate on the Being Your Best skills, cyber safety, goal setting and transition to middle school. At least one class session is with our tech specialist.

Career Awareness lessons in all grades introduce job vocabulary, goal setting, cooperative skills and problem solving along with sharing of talents/hobbies to further develop into future interests!


Throughout the school year additional class activities are scheduled related to teacher requests. Topics relate to consistent class conflicts and/or social and emotional skills. Formats may include discussion, role playing and further applications of the strategies taught by the classroom teacher from the Be Your Best Bully Prevention Program.


Fifth Grade Transition to Middle School
In the spring, A.C.S. fifth graders attend an orientation at Leonia Middle School. The students also participate in a panel discussion with LMS counselors and 6th graders who visit in May. Fifth graders may also participate in a discussion of preparing for middle school with a video in the counselor's office, computer lab resource time or in small group formats, entire class discussions, and in collaboration with the classroom teacher.