page contents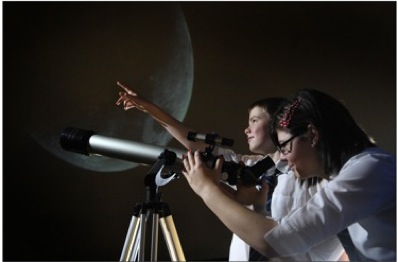 This year's focus lens is "Hopes, Wishes and Dreams"

Students will not only reflect on their own dreams, but those of literary characters and historical figures. We will study the tools, talents and resources that help us persue our dreams. We will also explore what characteristics seem to help someone be more successful in achieving goals.

Previous news from 2010-1011 school year:


What ACT of GREEN will you do?
Talk to the GREEN TEAM Earth Club at school for some ideas or visit
www.earthday.org/act

PACE Activities
APRIL 4 - 15

PARENT-TEACHER CONFERENCES will be held on TUESDAY, April 12; WEDNESDAY, April 13 and THURSDAY, April 14, between the hours of 1:00 - 3:00 PM. Watch for Conference forms in your child's bookbag. I hope to meet with you soon.


Kindergarten: Earth science, volcanoes and chemistry
First grade: Sea life
Second grade: Chemistry
Third grade: Chemistry
Fourth - Sixth grades: Nature trail projects: Finishing the bulletin boards
and mapping and photographing the trail for Ricky's brochure.

March 21- April 1, 2011

Kindergarten: "If I Could Run the School" is a survey that the group used to help choose a favorite topic to explore. Volcanoes showed-up as a top interest, so we will be studying and experimenting with these during the next few weeks. The students can't wait to build a model and try-out the chemistry of vinegar and baking soda, (and some mentos and coca-cola)! Look for some gardening and environmental projects, too.

1st grade: The FIRST GRADE PACE PAL PLAYERS have been practicing their original story about ANANSI the spider, and her* sons and daughters. This play will be presented on Wednesday morning, March 23 at 9AM in the PACE room. The students look forward to this exciting event!
*ANANSI is traditionally male, but the students have switched this to a story about ANANSI as their mom.




2nd grade: Ready for some CHEMISTRY? Students will conduct experiments and learn about the underlying science, including: Elephant toothpaste... Gak... Slime...and Polymer worms.

3rd grade: The students just completed research & projects on Natural Disasters. Little did we know that there would be so much tragedy right around the corner. In light of the recent earthquake & tsunami, we will have a follow-up discussion about these natural disasters and the destruction left in their wake. Next up: some chemistry, environmental studies, and "Science Lab" game.

4th-6th grade: Students will collaborate on project of choice. Choices include: Trail Work (bulletin board, brochure, and painting), life-size board game, a play based on our law case.
Coming up: Wishes, hopes and dreams of famous people. Character traits for success.




FEBRUARY - MARCH


Science Technology Engineering Mathematics

STEM EXPO
Thursday, March 3
5:00 - 7:00 PM
Cape May City Elementary School Gymnasium


Science Fair Projects! Elephant Toothpaste!
Watershed information! Buggy Mathematics!
Join us for a fun-filled and eye-opening night celebrating science, technology, engineering and mathematics.
Free admission. Pizza, drinks & snacks at low prices. Games. Displays. Demonstrations.

Visiting displays from: Nature Center of Cape May, Pre-Engineering Program at Teitleman Middle School, Rutgers 4-H, Americorp Watershed Ambassadors, Wetlands Institute

Special science fair & contest presentations at 6:30PM
We hope to see all of you there!

Week of January 24th:
Kindergarten
Critical thinking: classifying
Exploration: How can we group animals? Thinking like a scientist...What criteria can we use for sorting and grouping animals?
Extension: Map animal groups that are vertebrates (amphibians, birds, fish, mammals, reptiles) and brainstorm a list of "other" animals. Match pictures to classifications.
Experience related vocabulary: classifying, categorizing, criteria, characteristics, amphibian, reptile, mammal, vertebrates, invertebrates
NOTE: We are maintaining 3 birdfeeders and suet-cake holders. If anyone wants to send-in some wild birdfood - mixed or oiled sunflower seeds and/or suet cakes - we will be most grateful!

First grade
Literature: Anansi the Spider
Extension: Where did Anansi stories originated? Why?
Creativity & Collaboration: Complete original ANANSI story (writing and illustrations). and collaborate to dramatize story.
Critical thinking: story patterns

Second grade
Literature: Aesop's Fables
Extension: Who was Aesop? What are fables?
Collaboration and creativity: Participate in speaking and acting theater exercises. Dramatize five of Aesop's fables. Share in the narration, acting and speaking parts. Create backdrops, props and signs to announce each fable and its moral.
PERFORMANCE THIS WEEK!!!
5 AESOP FABLES
Presented by: THE SECOND GRADE PACE PAL PLAYERS
Wednesday, February 26 at 9:30 AM in the PACE Room

Third grade
Research: Natural Disaster Projects.
Use IIM techniques to improve research skills. Use questions to focus research, collect information as "note facts," develop bibliography.
Creativity: Explore 100+ presentation options, including Prezi and multimedia project ideas. Begin project design.

Fourth, Fifth & Sixth Grades
Critical thinking, creativity, research: NJ Law Fair
Create original case (civil or criminal) and include the following information:
case facts
4 witness statements
legal issues and concepts
instructions to the jury
laws pertaining to the case
Week of January 24 - Finish typing and mail by Tuesday 25
The Case of the Bicycle Bully


http://www.stopbullyingnow.hrsa.gov/default.aspx
http://www.teachertube.com/viewVideo.php?video_id=216371