page contents
KEEPING PACE WITH THE LATEST NEWS
<<Library Literacy link on the left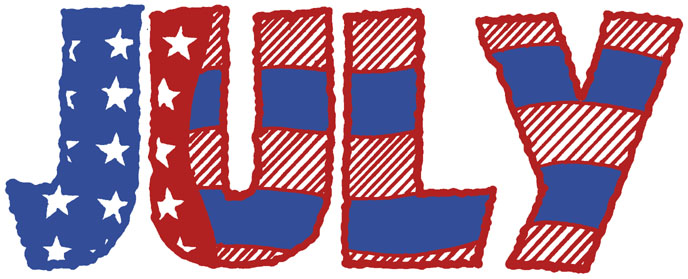 Are your children disappointed about
cancelled summer plans?
Did they (and you) have hopes for nature classes? sports camps? Girl Scout or Boy Scout activities? Travel?
Here is a great video from Dr. Tina Payne Bryson,
"Helping Our Kids Manage Disappointment Over Cancelled Summer Plans." https://www.tinabryson.com/news/video-helping-our-kids-manage-summer-disappointments?utm_
SOME RESOURCES AND FUN SITES FOR YOU:
Ms. SB's SUMMER FUN - Bitmoji Virtual Room for Reading, Traveling, and Chilling
WONDEROPOLIS- Awesome site. This week's question is "Can birds fly in the rain?" Plus, there are sooooo many more topics to explore.
https://www.wonderopolis.org/wonder/Can-Birds-Fly-in-the-Rain
30 VIRTUAL FIELD TRIPS
https://theeducatorsspinonit.com/virtual-field-trips-for-kids/?fbclid=IwAR1jlD3oq_HgXaqeZKk-uZtpdQ9MoT91Aoj9flzZsGb793MnB6-fWn98HIg
NASA - STEM fun
K - 4th grades ----- https://www.nasa.gov/stem/forstudents/k-4/index.html
5th grade and up ----- https://www.nasa.gov/stem/forstudents/5-8/index.html
Please note: Don't forget to check-out more links on the Library Literacy page (link on the left). I hope you JOIN US to engage and enjoy!
-----------------------------------------------------Archived -------------------------
PACE CLASSES
Grades 1st & 2nd: We are finally connecting in your Seesaw classrooms.
Grades 3rd & 4th-6th: Everything is now on your Google Classrooms.
Feel free to contact me with questions or to chat. Email ssandmeyer@cmcboe.org OR sandy@cmcboe.net I'll be checking emails M-F, 9-12 noon.
GATEWAY 4th-6th graders
- Famous Women, slide show.
-Zoom meeting, Wednesdays, 12:30pm
-April unit: Poetry Speaks
-May unit: Physics Phun!
PACE PALS 3rd graders
- Four Famous Women
-April & May Unit: Environmental topics
PACE 1st & 2nd
New unit:
Weather! Let's start with clouds.
Take a look at this free book from author, Jane Kirkland (she visited our schools a few years ago!)
http://cmase.pbworks.com/f/TakeACloudWalkMar31LO.pdf
Make cloud observations

Respond to text

Crazy Weather - Thunder & Lightning

Big Storms - Hurricanes & Tornados

Be A Weather Watcher
PACE PALS 2nd graders -
IN MARCH AND APRIL YOU HAVE...
Gone on a rock hunt

Compared and contrasted the various rocks you collected (Heavy-Light? Sparkly-Dull? Striped-Solid? Smooth-Rough? etc.)

Written a description of your favorite rock (nonfiction)

Adopted one of your rocks
Name your rock

Take a picture of you and your rock, and email it to me: ssandmeyer@cmcboe.org

Write a story about you and your rock. (fiction)
PACE PALS 1st graders
IN MARCH AND APRIL YOU HAVE...

Created a unique sticker-picture for Pete the cat.

Written a story about Pete the cat, using your picture for ideas about setting, details, and descriptive words
I enjoyed seeing some of your "Pete the Cat" stories.
ENRICHMENT Kindergartners -
Hey, bird watchers!
Have you been thinking about different beaks, feet, and nests?
What observations have you made?
Here is a cool treat for you and your families. This link from The Wetlands Institute in Stone Harbor will let you watch the ospreys* that have arrived back to their nest. Their names are Marshal and Lily. https://wetlandsinstitute.org/education/osprey-camera/
Also for my enthusiastic bird observers: This is a wonderful FREE resource from the Cornell Lab of Ornithology (app can also be downloaded). You've got to try it out!!! (Parents, your kids are going to LOVE this.) https://www.allaboutbirds.org/news/
READY TO STUDY SOME AMPHIBIANS? Take a look at these two sites: https://www.wonderopolis.org/wonder/are-frogs-and-toads-the-same
Here's a story from Kate Messner, https://www.youtube.com/watch?v=F_3W9rns3Pw
Question: How do YOU read a book?
Do you have a FAVORITE book?
Checkk out Storytime with Ryan and Craig!
https://www.ryanandcraig.com/read-alouds