Please note Tighe School does not provide
a specific reading list.
See hot web links below for suggested titles.

We are so proud of you for being very busy reading, writing, and keyboarding this past school year! To help keep these important 21st Century skills sharp and prepare you for Tighe School's vigorous academic curriculum, here is your Summer Reading Assignment 2017. Please follow the directions carefully. You are required to submit responses in requested formats for two titles. You will be credited for your work due the first week of school. Remember neatness, organization, and overall presentation count with all Tighe school assignments and present a "first impression" of you as a student to your teachers and our staff. It is preferred you "keyboard" your reponses to also keep your keyboarding skills sharp. All Tighe students should use their Google Drive to upload and complete responses. Don't forget to check your Google Drive "shared with me" link for directions and/or grade level template.

Printed titles can be obtained from the Margate Public Library 7 days per week. Using your One Card=One Community Library Card you can also access several excellent reading databases like Novelist for ideas and secure "holds" on popular titles. Additionally this summer we are requesting you experience an e book. You can access free e books just by visiting the Margate Public Library online www.margatelibrary.org/ Of particiular interest for younger studuents is Tumble Book Cloud. For Young Adult (YA) reading visit Over Drive e books also on the Margate Public Library homepage. You will need your library card/patron number to access Over Drive e books. Any questions or comments? Please email Ms. Chauncey Fitzgerald: cfitzgerald@margateschools.org after July 1st, 2017.

Happy Summer Reading!!!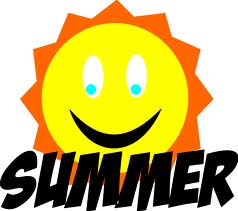 *** Summer Assignment by grade level directions and templates can be downloaded, edited, shared, submitted to Ms. Chauncey Fitzgerald via the grade level email address provided.
5th Grade
For downloadable directions click here

6th Grade
For downloadable directions click here

7th Grade
For downloadable directions click here
8th Grade
For downloadable directions click here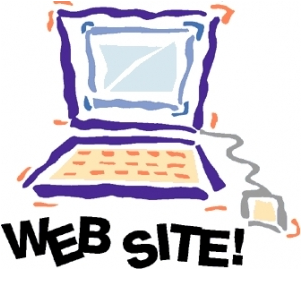 Check out these Summer Reading Websites for some cool ideas:
Margate City Public Library
www.margatelibrary.org – Teen Link and/or Tumble Book Cloud and Over Drive

School Library Journal 100 Top Novels for Students
Scholastic Inc.
http://www.scholastic.com/kids/stacks/
Barnes and Noble Kids' Summer Reads
http://www.barnesandnoble.com/summerreading/index.asp
Barnes and Noble Teen Summer Reads
http://www.barnesandnoble.com/u/teens-teen-books/379003056/
Amazon Summer Reads for Kids and Teens
http://www.amazon.com/l/565572
Mrs. Sykes – American Library Award Winners Past and Present
http://www.ala.org/yalsa/node/1094/done?sid=12540
The Ultimate Backseat Bookshelf: 100 Must-Reads For Kids 9-14 sponsored by NPR
http://www.npr.org/2013/08/05/207315023/the-ultimate-backseat-bookshelf-100-must-reads-for-kids-9-14