page contents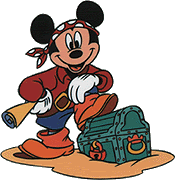 LITERACY
We utilize the JOURNEYS Common Core literacy series.
Our lessons will incorporate all aspects of Balanced Literacy: Interactive Read-Aloud, Shared Reading, Independent Reading, and Guided Reading, as well as lots of writing.

For Guided Reading, I will be meeting with small groups approximately twice per week; we will be working on specific reading skills during these meetings.
During these meeting times, the rest of the class will be involved in literacy activities such as
independent literacy centers
independent reading or writing
completing SRA Kits
online activities such as StudyIsland,
SumDog Reading, or Accelerated Reader.
Please note: students are responsible for taking a MINIMUM of ONE Accelerated Reader test per month!

* * * * * * * *
GREEK MYTHOLOGY
One of the reading skills fourth graders are responsible for
is ALLUSION (a figure of speech that makes reference to a place, person or event).
Many of the allusions that appear in fourth grade texts come from Greek/Roman mythology.
We will be reading & discussion Greek/Roman gods and myths
as time allows in class,
to broaden students' knowledge base so they may more easily understand
allusions that appear in texts we read.
Here are a few great websites that your child may access
to learn more about Greek mythology:
* * * * *
CLOSE READING HW SAMPLE
creative ways to do book reports.pdf
Some Fun ELA Games
Cowboy Shootout (Synonyms & Antonyms)
Archery Game (Similes & Metaphors)
Raceway (Idioms & Proverbs)